Delta plane makes hard landing after tires blow out
Universal Images Group via Getty Images
Following widespread public backlash from loyal Delta travelers when the airline announced it would be "simplifying its SkyMiles Program," making sweeping changes to Medallion Status earnings and lounge access, the CEO admitted "we probably went too far -- too fast."
Earlier this week at the Rotary Club of Atlanta, Ed Bastian announced that Delta will make more "modifications" to its loyalty program that was set to overhaul how frequent flyers earn status and other benefits.
"I have received a lot of feedback and I appreciate it because it's important," Bastian said. "Our loyal travelers love our company. They love what we do. They love our service. And it's gotten to the point honestly, where we have so much demand for our premium product and services that are far in excess of our ability to serve it effectively."
Bastian explained that premium status Delta travelers who enjoy Delta One, the Sky Clubs, upgrades and other benefits have grown since COVID by "nearly double," including the top tier Diamond Delta members.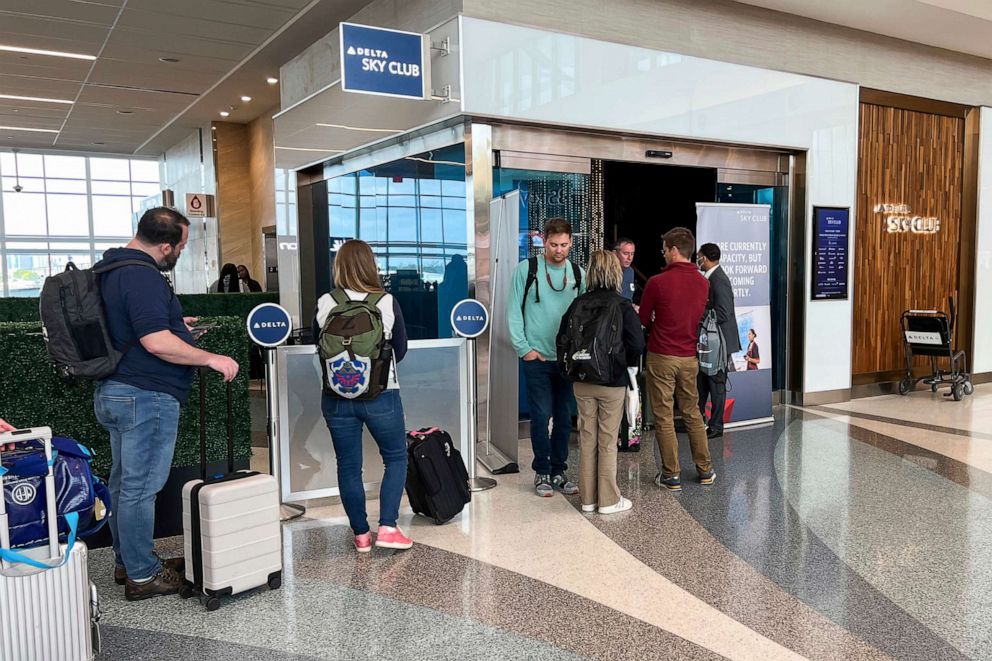 "We had to figure out a way to make certain that we can continue to effectively serve those [travelers] at the various tiers. And so we did announce some changes," he said of the initial updates that would go into effect in 2025.
Upon listening to and reading customer feedback, Bastian said the airline is "still assessing what we do" but said "there will be modifications that we make and you'll hear about it sometime over the next few weeks."
He added that Delta aims to "make certain that we can serve our higher tiers with a level of premium experience" but admitted there's "no question that we probably went too far -- I think we moved too fast and so we're looking at it now."
While Bastian didn't preview any of the changes, he reiterated the decision was made due to the fact that the model of serving so many at the highest level was "way in excess of our current asset base and it's unsustainable where we're at now."
Upon the initial announcement, travelers sounded off in the company's social media comments sections, expressing disappointment with the sweeping policy changes, which will soon impact Medallion Status, lounge access and more.
"It's going to be a lot harder to get elite status, especially if you're not a billionaire," travel expert Scott Keyes told "Good Morning America" in a phone interview Thursday morning after the airline announced that spending will soon serve as the only qualifier for Medallion Status. "Every time an airline changes their loyalty program it changes for the worse."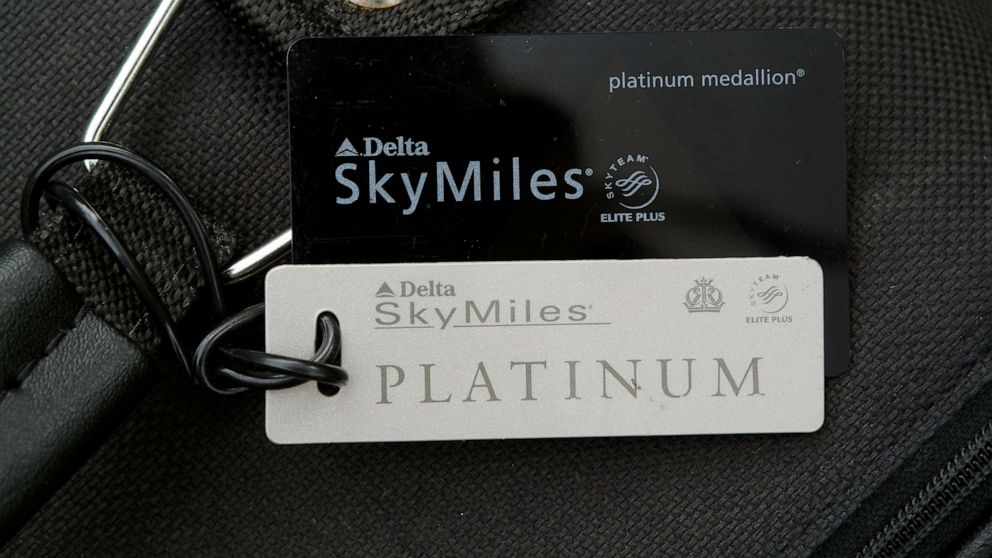 According to Keyes, Delta flyers could previously earn the Atlanta-based airline's coveted elite Medallion Status and perks based on a mix of how much they fly and how much they spend with the airline. But now, Delta is doing away with both Medallion Qualifying Miles, or MQMs, and Medallion Qualifying Segments, or MQSes, to instead focus on a redefined version of Medallion Qualifying Dollars, or MQDs.
"This new announcement has shifted full weight on how much you spend with the airline -- it's a continuation of a shift that's been happening over a while," Keyes said. "For a lot of folks, it feels very unfortunate and feels like they're not being rewarded or valued for their loyalty over the years because now somebody can swoop in and spend $10,000 on a business class ticket, and basically get gold status, whereas someone who's flying twice a month or more for work across the country, because their ticket doesn't cost enough, they're not going to be considered an elite Delta flyer."
A representative for Delta pointed to the updated SkyMiles Program guidelines page on its website in response to ABC News' initial request for comment.
Those frequent Delta flyers who currently hold elite status have been quick to share their grievances on social media.
"Not a good day to be a Delta loyalist," Brian Kelly, founder of The Points Guy, wrote on Instagram Wednesday night in the caption of a post, breaking the news of Delta's "drastic changes" to his more than 1 million followers. "And it gets worse from there... Not only is Delta changing how you earn status, but it's also raising the thresholds needed to achieve Medallion elite status -- and these updates aren't pretty."
Keyes noted that "airlines can change things essentially on a dime," which is why he said he's long suggested not sitting on points or waiting to take a lavish, long-hail trip or flight until you have the points and status to do so.
Brian Sumers, editor of the trade newsletter The Airline Observer, has over a decade of experience covering the industry with a focus on loyalty programs, airport and onboard experience.
"I get the feeling that Delta is a victim of its own success," Sumers said, speaking with "GMA." "It had too many people interested in elite status, it had gotten a lot of Americans, especially in its hubs (Atlanta, New York, Seattle, Detroit, Minneapolis) just jazzed about all the perks that come with elite status: upgrades to extra legroom seats, first class upgrades, priority boarding. The problem is that these elite status programs only work if a relatively small percentage of your customers have access."
On Monday, Bastian said at their peak, Delta Air Lines carries upward of 600,000 travelers per day and during the COVID-19 pandemic was down to just 10,000 a day at its lowest.
Sumers has seen consumer popularity soar within Delta's loyalty program that made it nearly impossible to get upgraded, and long waits at Sky Club lounges. He suggested that the airline is now in a spot where it needs to adjust accordingly.
"Delta flyers are extremely loyal and they're upset and they feel that the rules have been changed against them," Sumers said. "I don't necessarily think it's like punishment against customers -- people see it that way. But Delta says, '50% of our airplanes can't have elite status.' So, it does make sense that the Delta has gone ahead and made changes."
Both Keyes and Sumers said this has been building for more than two years, with both experts saying, "When you have too many elites, all of a sudden none of them feel like they're elite anymore."
Keyes pointed out that Delta has long been an innovator in the industry, citing its invention of the term "basic economy" in 2012 -- something other airlines quickly mimicked.
Sumers echoed that point, adding that especially among "the big three" -- American, United, Delta -- airlines "generally move in lock-step."
"If Delta does this and it's successful, you can expect United might do something similar," Sumers explained. "They all have to sort of thin their herds of elite travelers. They all want customers to spend more money on the airline and more money on the credit card. And so you do run the risk that if you do switch to another airline, the other airline will do the same thing to you eventually."
For angry Delta customers posting about switching to a competing airline and expecting a different result, he warned that "it depends where you live," because "if you switch to another airline you might do better with elite status, but you're not going be able to fly nonstop," since Delta operates the vast majority of flights in certain interior hub markets.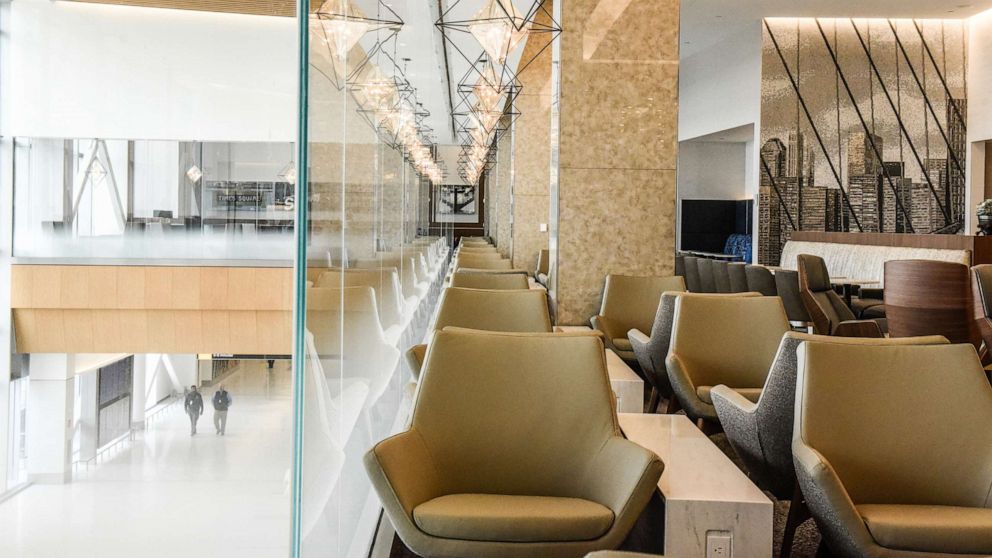 Delta's changes take effect on Jan. 1, 2024. See below for the full breakdown of what's shifting next year, and how travelers can expect to earn Medallion Status for 2025.
What's changing with Delta Air Lines' SkyMiles Loyalty Program
Ultimately, it will be up to individual consumers to decide whether lounge access is worth the premium credit card fees and if spending solely with one airline is worth the possibility of hitting elite status in a new structure.
Here are the major changes coming to the Delta SkyMiles program, according to the airline.
Tiers of Medallion Qualifying Dollars to Earn Status for 2025
As of the new calendar year -- starting Jan. 1 -- Delta flyers will be required to earn the following number of MQDs to earn Medallion Status for 2025:
Silver: 6,000 MQDs
Gold: 12,000 MQDs
Platinum: 18,000 MQDs
Diamond: 35,000 MQDs
Per the policy, status is valid through Jan. 31 two years after the qualifying period, which ends Dec. 31.
Limited lounge access
"Delta has had a severe overcrowding problem in its lounges," Sumers said.
In the post-COVID travel boom, he explained, flyers have been accessing the club through credit cards like American Express Platinum, which Sumers said became "overwhelmingly popular."
"I don't think when Delta and American Express were coming out with this program they ever thought that they'd have so many people [with] this credit card, but more importantly, that people would use it so much," he said.
The new changes from Delta will alter who gets access to its network of Sky Club lounges. Starting Feb. 1, 2025, Delta will limit the number of times a qualifying traveler can visit the Sky Club in each program year, as follows:
- The Platinum Card from American Express and the Business Platinum Card from American Express grant travelers six annual Sky Club lounge visits.
- The Delta SkyMiles Reserve American Express Card and Delta SkyMiles Reserve Business American Express Card grant travelers 10 annual Sky Club lounge visits.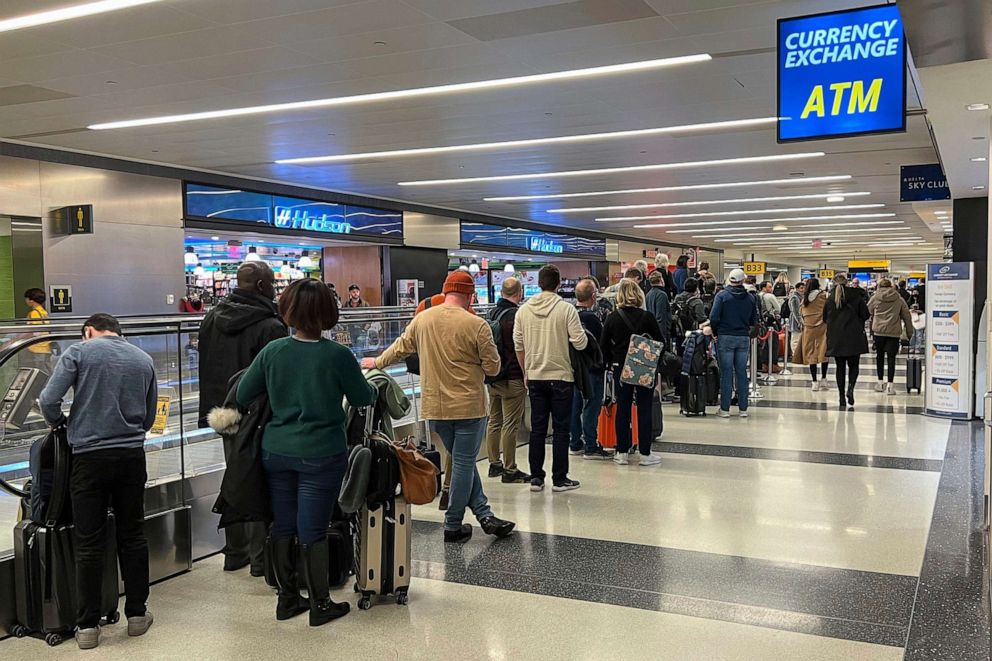 If you're still holding the Delta SkyMiles Platinum American Express Card or the Delta SkyMiles Platinum Business American Express Card in 2025, you will no longer have any access to the Sky Club lounges.
A representative for American Express told ABC News in an emailed statement that the changes to Delta Sky Club lounge access are being made "so visitors have a comfortable place to recharge and relax when they travel."
"Based on Card Member data, this number of visits will accommodate the vast majority of Platinum, Business Platinum and Delta SkyMiles Reserve Card Members," the statement read. "Card Members will continue to have unlimited access to Delta Sky Club lounges through January 31, 2025."
The statement continued, "Card Members can unlock unlimited Delta Sky Club access after spending $75,000 on their account in a calendar year. Card Members that reach the spending limit in the year prior to changes taking effect will be granted unlimited access for the remainder of the current year through the following program year."
As is currently the case, Platinum, Business Platinum and Delta SkyMiles Reserve Card Members will have access to the company's 15 Centurion Lounges, American Express said.
"We recently expanded our lounges in Seattle and San Francisco and have announced plans to open our first locations in Washington, D.C., Atlanta, and Newark. American Express Platinum Card Members will also continue to have access to more than 1,400+ airport lounges across 140 countries through the Global Lounge Collection," it added.
While it's hard -- and likely too soon -- to say if or how Delta's changes could impact the credit card company and its business, Keyes underscored how important corporate credit card relationships are for airlines.
"I think what Delta is banking on is that people don't pay that much attention to the details or changes," he said. "For a lot of people, that lounge access could be make or break for a trip."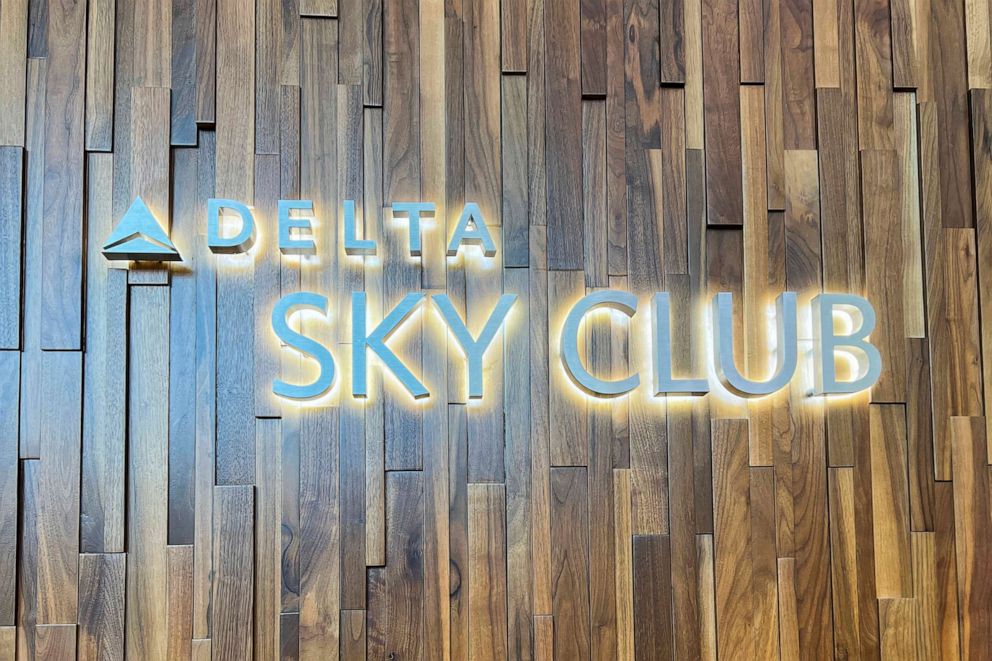 After multiple years of reduced travel and unusually low numbers of flyers during the pandemic, Keyes said the pendulum is swinging the other way, forcing airlines to figure out "how many elites is the right number."
Ultimately, he said there will be winners and losers on both sides of this decision.
"People who have really deep pockets -- or generally take very expensive flights -- are not only going to be able to get elite status, but they're going to have far fewer elites to contend with. So, for those folks who are able to stay on, they're probably going to have a better experience than they did previously," he said. "But for the much larger group of folks who maybe are in elite right now, and are going to find out next year that they're being asked to spend tens of thousands of dollars on Delta points in order to keep it, it's going to be a pretty rude wake up call when they're told 'You're no longer elite.'"
Despite the changes, Kelly, founder of The Points Guy, told "GMA" in an email that longtime Delta loyalists still have some time left before the new policies take effect, and urged them not to panic.
"I would tell people not to panic," he said. "These changes are not going into effect overnight, and many of the lounge access changes don't begin until 2025, so there is no need to cancel a credit card or switch airlines today."
"Give this a while to sink in and don't just switch airlines to prove a point -- especially if that means you'll have to connect on another airline, versus flying nonstop on Delta," he added. "...You'll lose in the end if you have to fly a carrier that takes you longer to get where you're going."
An earlier version of this story was initially published on Sept. 14, 2023.