Shark Tank Airbnb Bedroom Lets You Sleep With the Fishes, Literally
Step aside Barbie, there's a new kind of dream house coming to Airbnb this fall in the Scottish Highlands that will make Malibu beachgoers green with envy: Shrek's Swamp.
Bonus: In the morning, Donkey's making waffles.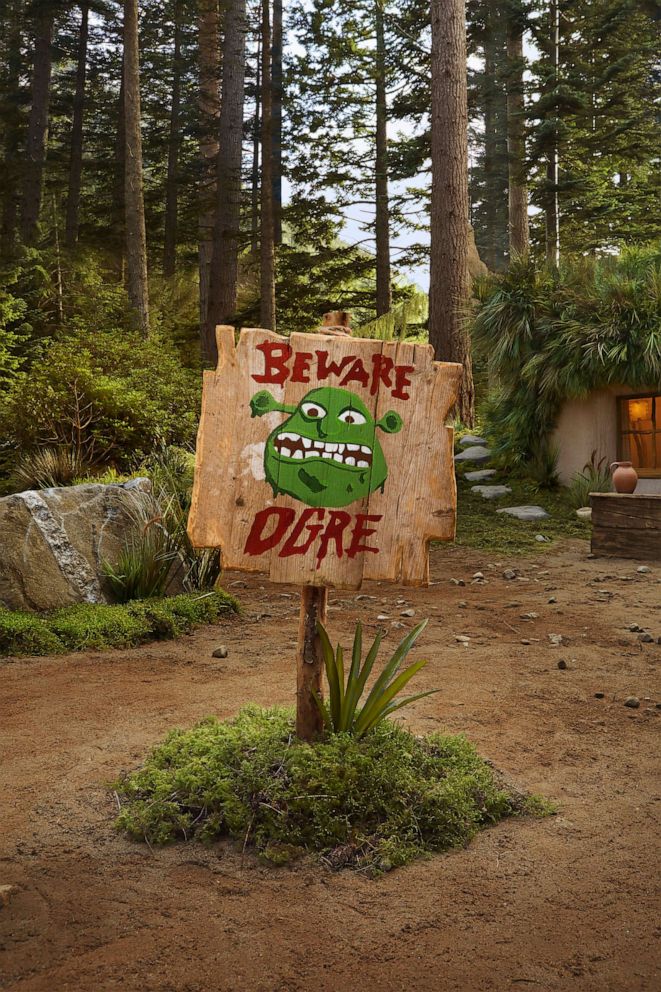 According to Airbnb, this Halloween, Donkey is "swamp-sitting" with Airbnb and hosting ogre enthusiasts for a free two-night stay at a mud-laden, moss-covered, murky-watered property located in the rolling hills of Scotland, reminiscent of the 2001 hit DreamWorks animated movie.
How to stay at a re-creation of Shrek's Swamp in Scotland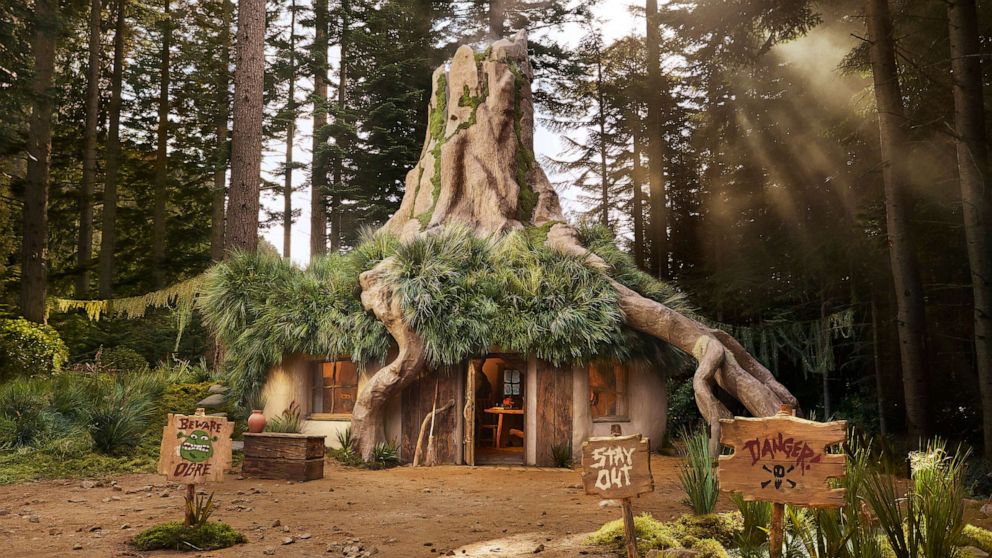 The property rental company unveiled its latest listing on Tuesday with the news that guests can request to book an exclusive fairytale stay in Shrek's Swamp starting Oct. 13 at 6 p.m. BST (1 p.m. ET), online at airbnb.com/shrek.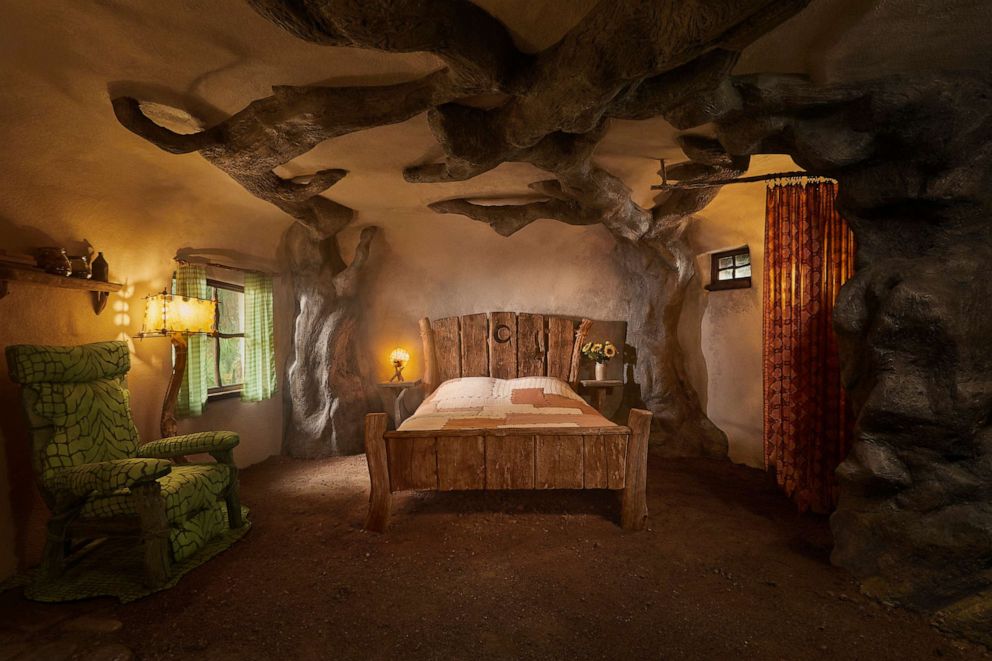 The so-called "stumpy, secluded haven fit for a solitude-seeking ogre" will be listed for the first time ever on the rental platform for free, as a nod to the priceless refuge the swamp provided for fairytale creatures in the movie.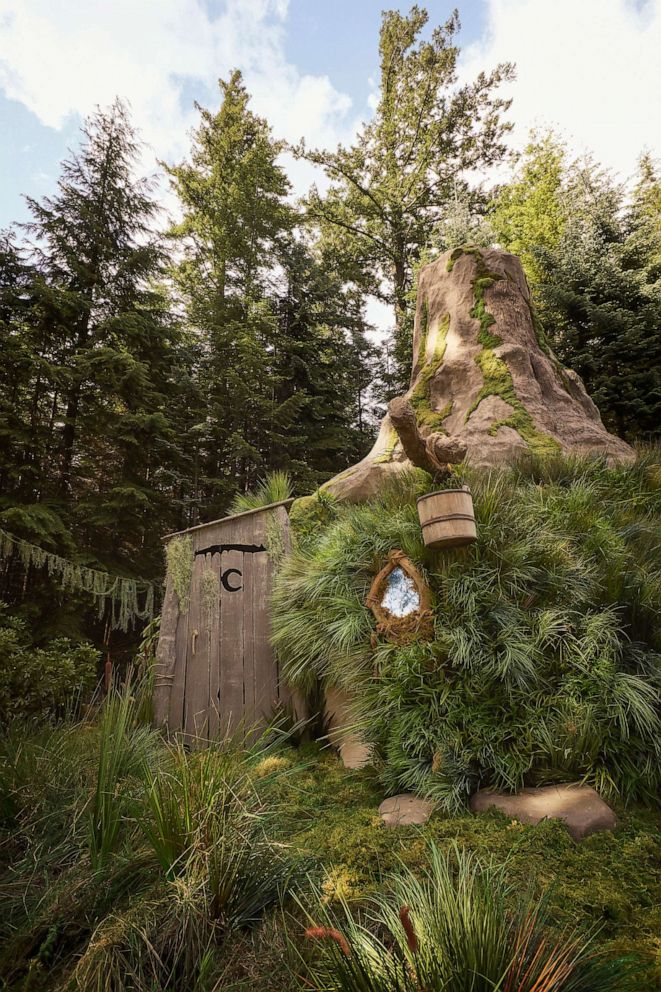 In a press release for Airbnb, "Donkey" chimed in to boast the property's "overgrown landscaping, the modest interiors, the nice boulders" adding that he "can't wait for guests to experience this muddy slice of paradise for themselves."
Guests will get the chance to live out their own versions of the onion-like layers of ogre life for two nights with up to three guests Oct. 27 - 29 in the charming, rustic designed home surrounded by forestry and complete with the iconic outhouse.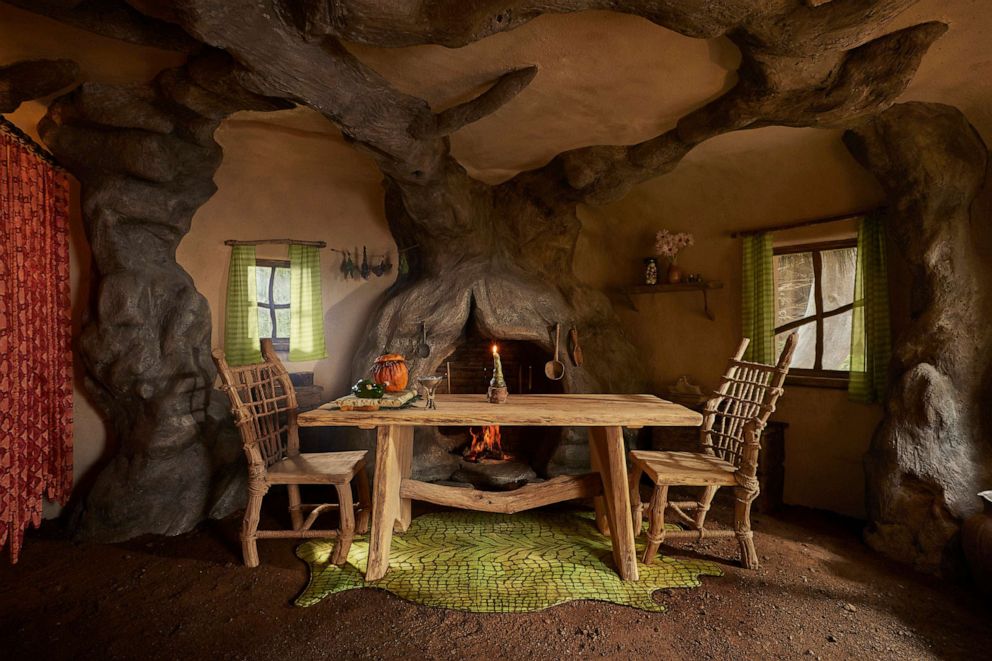 Some highlights and nods to the hit movie that will be included in the secluded swamp-scape include a replica earwax candle to set the ambiance, parfaits to enjoy as a treat (a reference to one of the film's iconic lines from Donkey, voiced by Eddie Murphy in the movie and its franchise sequels), swamp stories around the fire until late at night and freshly made waffles for breakfast (another nod to a famous Donkey line).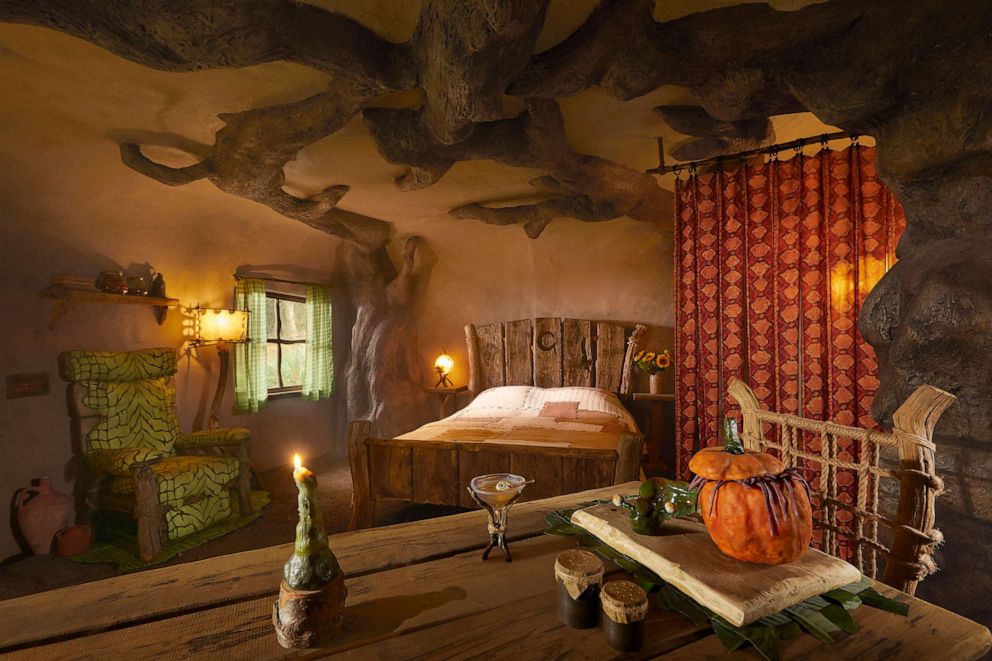 Guests will be responsible for their own travel costs to and from Scotland.
"To honor good childhood memories that last a lifetime, Airbnb will make a one-time donation to the HopScotch Children's Charity, which provides some of Scotland's most vulnerable and disadvantaged children with respite breaks through nurturing and dynamic holiday trips," the company stated.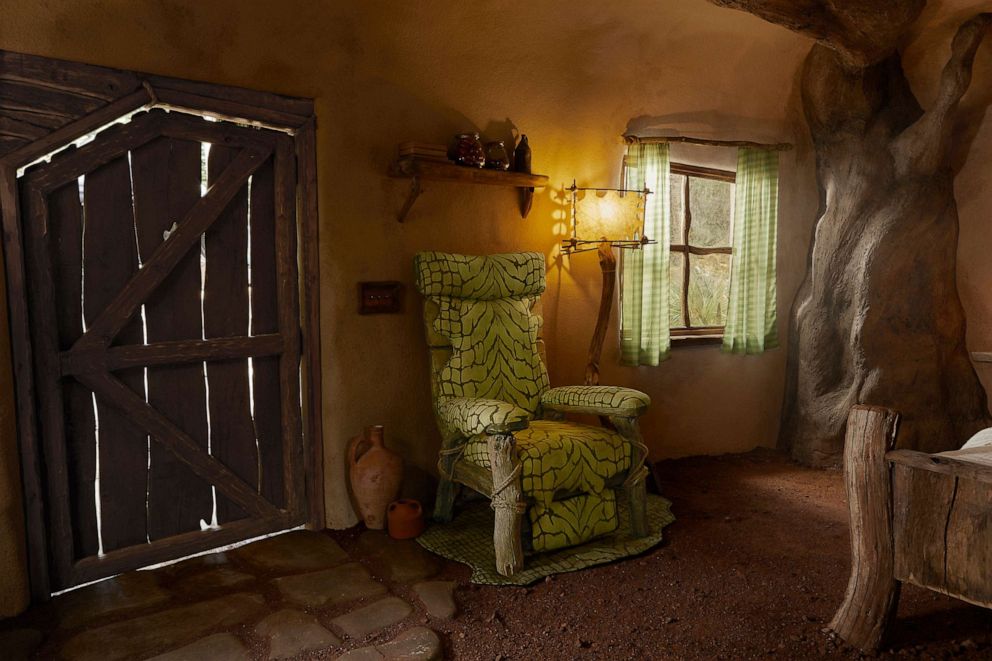 The property is independently owned and operated by Ardverikie Estate.