A visit to Main Street at Walt Disney World
Orlando Sentinel/Tribune News Service via Getty Images
A black bear was spotted Monday at Walt Disney World Resort in Orlando, and it wasn't in the safari at Animal Kingdom or in the Country Bear Jamboree show.
The wild black bear was spotted in a tree at Magic Kingdom, according to the Florida Fish and Wildlife Conservation Commission (FWC), which was called in to help capture the animal. The FWC said Monday afternoon that the adult, female bear was captured by a team of FWC Law Enforcement officers and biologists from its Bear Management Program.
The rare black bear sighting temporarily shut down several rides at the theme park. A spokesperson for Walt Disney World confirmed to ABC News that Frontierland, Liberty Square and Adventureland at Magic Kingdom Park are now reopened.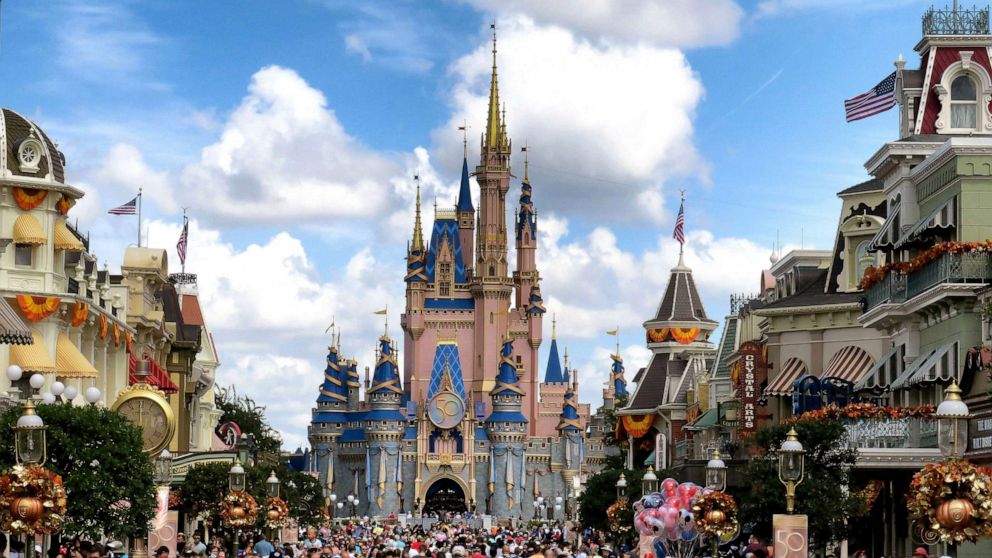 The captured bear will be relocated to the Ocala National Forest, which is located approximately 80 miles north of the theme park.
"In most cases, it is best for bears to be given space and to move along on their own, but given this situation, staff have captured the animal and are relocating the bear out of the park to an area in or around the Ocala National Forest," the FWC told ABC News in a statement.
The FWC noted that the bear was most likely searching for food, saying, "During the fall, bears are more active as they search for food to pack on fat reserves for the winter."
Exactly where the bear was sighted on the Magic Kingdom property has not yet been publicly confirmed.
The Magic Kingdom park, which first opened in 1971, welcomes thousands of visitors each day.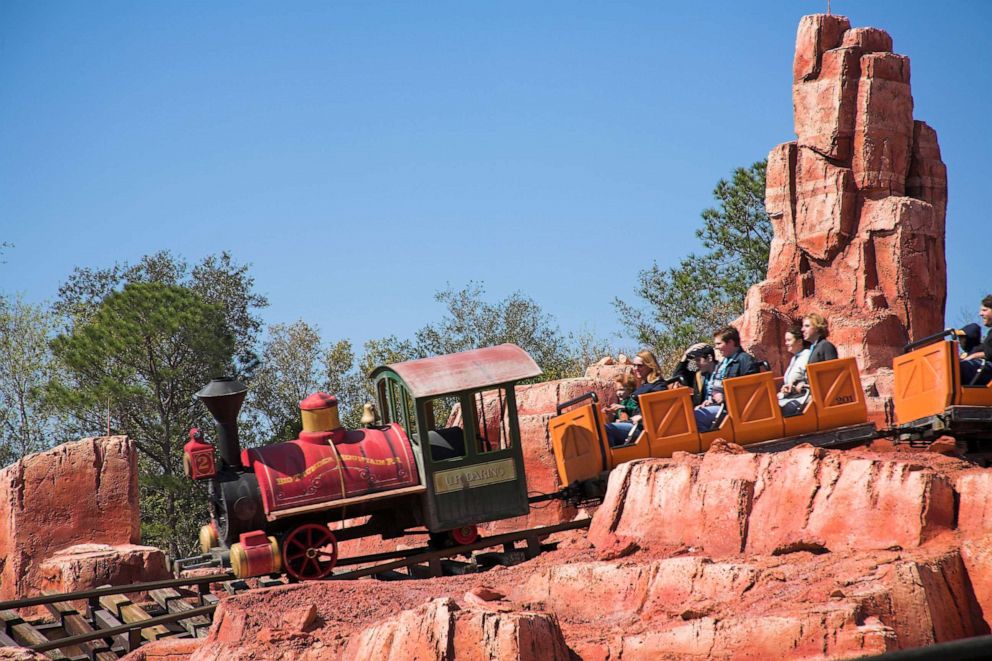 According to the FWC, Florida is home to an estimated 4,000 black bears, which are the only species of bear that call the Sunshine State home.
The breeding season for black bears in Florida runs from June to August, with most cubs born in late January or early February.
The FWC notes on its website that as the human population of Florida has rapidly grown, so too has the state's bear population, meaning there are more human-bear encounters today than in the past.
"Urban sprawl is encroaching on traditionally remote areas, bringing people into prime bear habitat," the agency states. "As a result, bears and people are encountering each other more than ever."
The Walt Disney Company is the parent company of ABC News.