Kaia Gerber is Elle's February 2023 cover star, and is sharing her truth.
The model was photographed by Cass Bird wearing an embroidered sparkling gold dress from Celine by Hedi Slimane. She paired the look with accentuated winged eyeliner done by Frank B at Home Agency.
"Model and face of @celine, #KaiaGerber, is entering a new chapter, complete with a budding acting career and a new perspective on life after the pandemic forced her to slow down," Elle captioned a photo revealing the publication's latest cover on Instagram Tuesday.
Throughout Elle's cover spread, Gerber is seen wearing a variety of stylish looks while posing in front of a beachy backdrop.
Gerber, whose mother is supermodel Cindy Crawford, opened up to Elle for the publication's corresponding cover story about everything from her modeling career to nepotism, as well as her foray into acting.
While Gerber kicked off her modeling career at 16, she said that, at 21, she feels like she's lived a whole life already.
"Having the opportunity to travel taught me so much from such a young age," she said. "I got this really amazing education. I have this catalog of images that has recorded my growing up. You're growing, and you're changing: your body, what you like, your taste. Being surrounded by so many creatives shaped my taste. I'm very much an observer, and I retain a lot."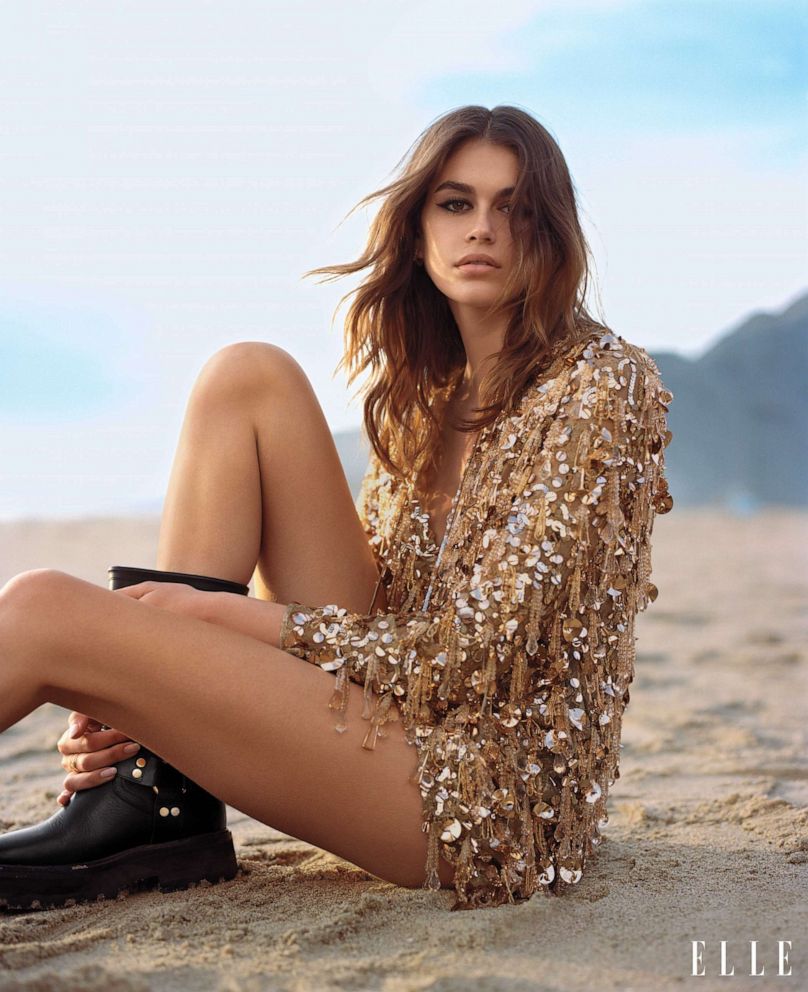 The popular runway beauty also spoke to the topic of nepotism. "Yeah, the sea parts," Gerber said. "Especially when I started modeling, everyone would be like, 'Oh my God, your mom is so iconic,' and I'd be like, 'She's my mom.'"
While Gerber highlighted Crawford's immense star power, she also pointed out that her mother advised her on the importance of being on time, learning people's names and being nice to everyone. She also learned from her mom the importance of being grateful and capturing all the big moments.
"Another thing she told me is, 'I wish I had written more down' because you think you're going to remember these amazing moments forever, and one day, it's hard to even know what shoot that was, where it happened, and when," she said. "And so I wrote it down; I journaled."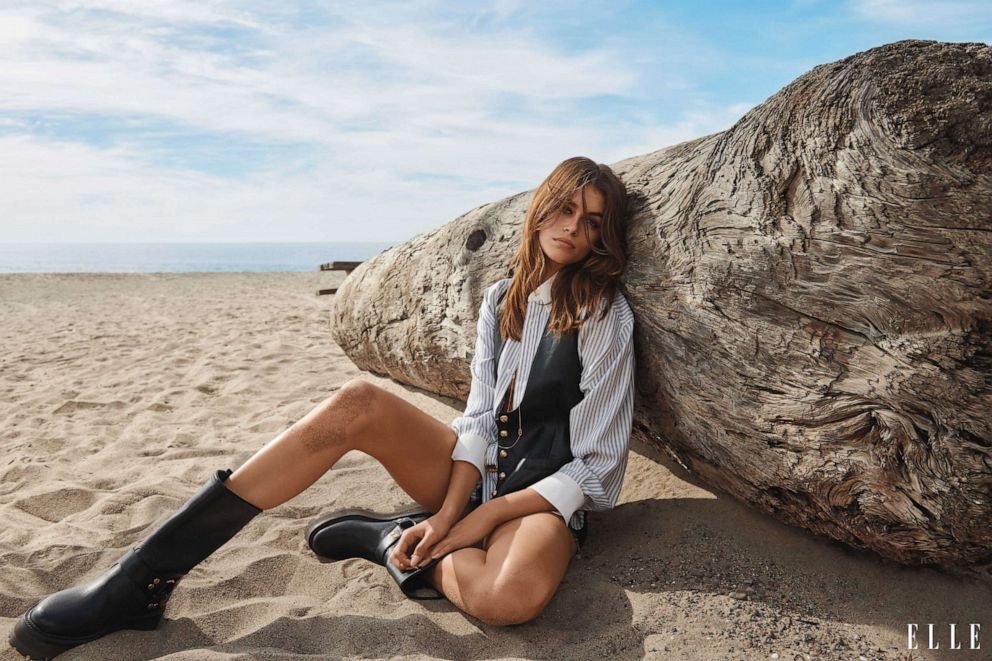 What's next for Gerber? Expanding beyond her modeling career, she's trying her hand at acting with two upcoming projects: a role in the movie "Bottoms" and a turn in the TV series "Ms. American Pie."
"For so long, I felt like as a model, I was playing these different characters, which was really cool, and I still like doing that," said Gerber. "But I think now, because I get to do that in acting and that's my primary focus, I appreciate when I feel seen by someone as me, the person."