After nearly 55 years, Sandra Bellew is hanging up her crossing guard vest and retiring from Missouri's Independence School District.
The 87-year-old's last day as a school crossing guard will be May 26, but last Friday, a group of students gathered to surprise her with homemade signs, flowers and hugs.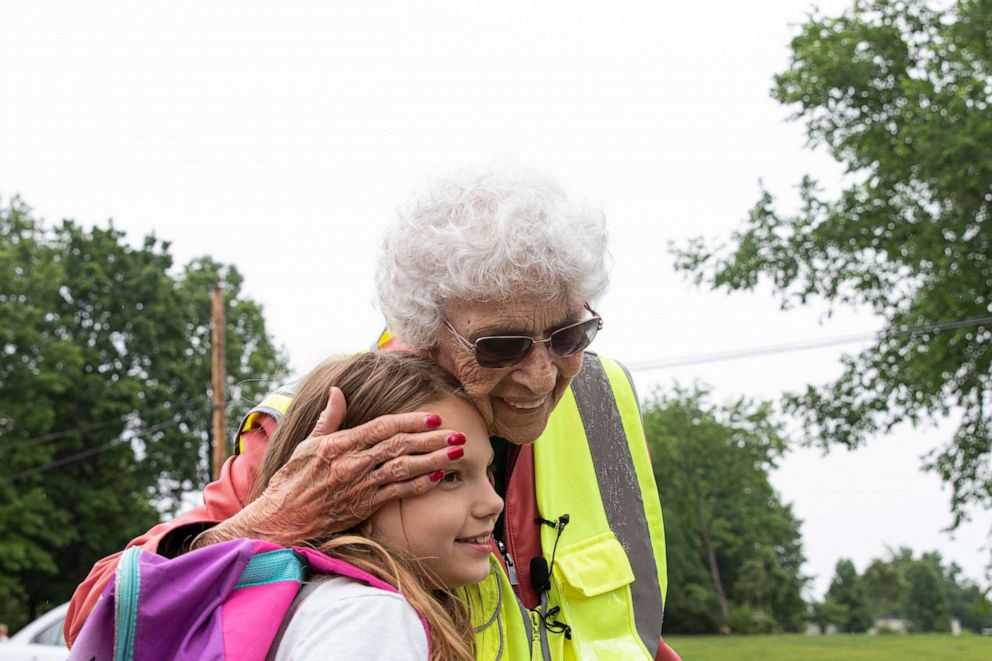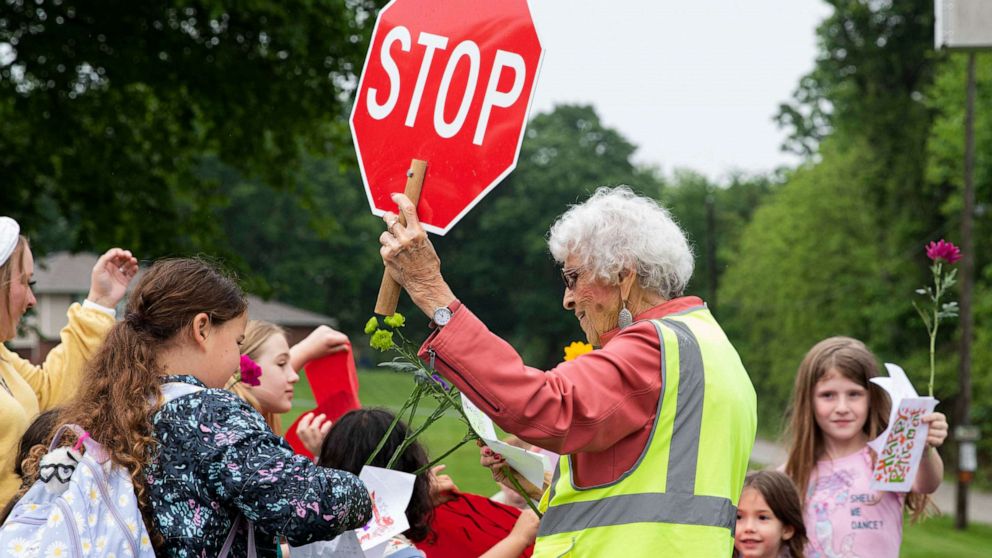 "It was a happy feeling and they all had such smiles on their faces," Bellew told "Good Morning America." "[The students] kept telling me how much they're going to miss me. And of course, I had several crying and it was just really healing in a way, knowing that they did care and they will miss me."
Bellew first started as a crossing guard back in September 1968, and through the decades, she has helped students, their children and even their grandchildren.
Bellew said she'll miss meeting new people the most as well as "seeing the kids and getting hugs from them."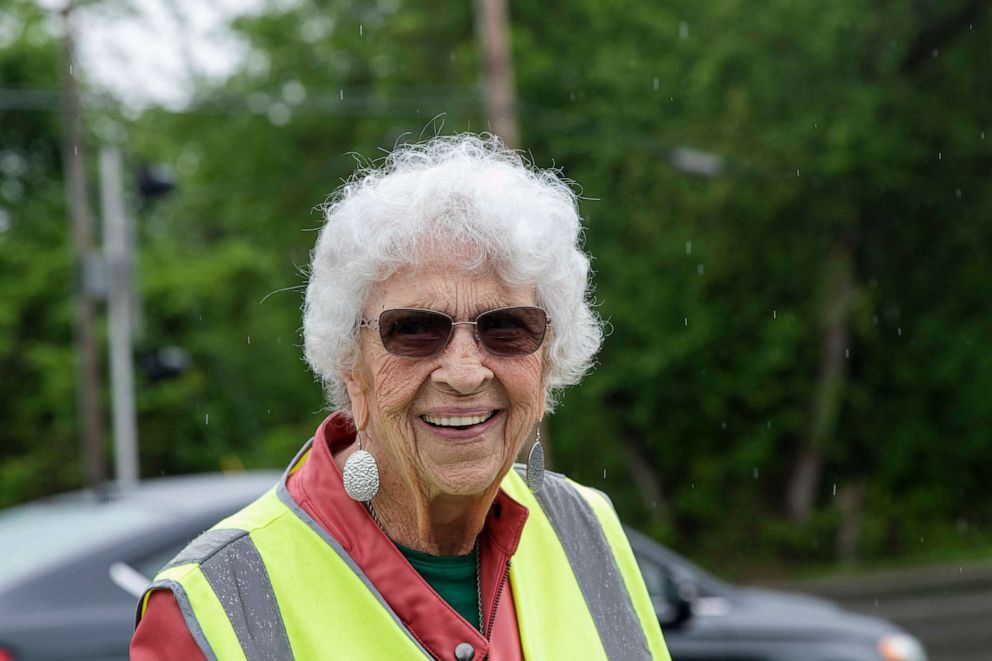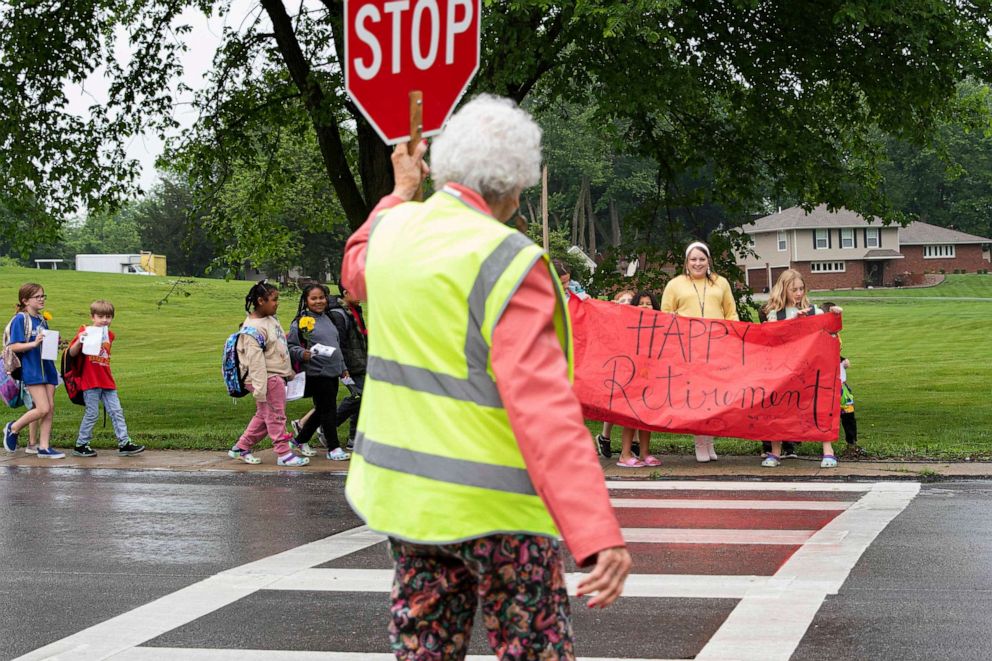 "It's not big money but it was fun doing it so I enjoyed it," the mom of seven said.
As for her next chapter, Bellew hopes to stay active.
"I'm planning on just going swimming and doing water aerobics and exercise and try to keep myself strong and keep my legs strong so I can stay going," she said.
Editor's note: This was originally published on May 25, 2023.