Weddings are often emotional affairs but for one couple, their vow recital was especially memorable after a clip of the groom bursting into tears went viral on social media.
Videographer Daniel Karnafel of Daniel K. Films shared the clip on Instagram and it has garnered nearly 5 million likes and over 13,000 comments in just four weeks.
In the video, groom Doug Jow starts to read his vows to his bride, Laura Su. When he begins to tear up, he said, "Uh oh, I'm crying" and their officiant, Ellen McDermott, pulls out a cotton swab from her pocket and offers it to him. But as tears begin to flow, Jow asks, "What's a Q-tip gonna do?"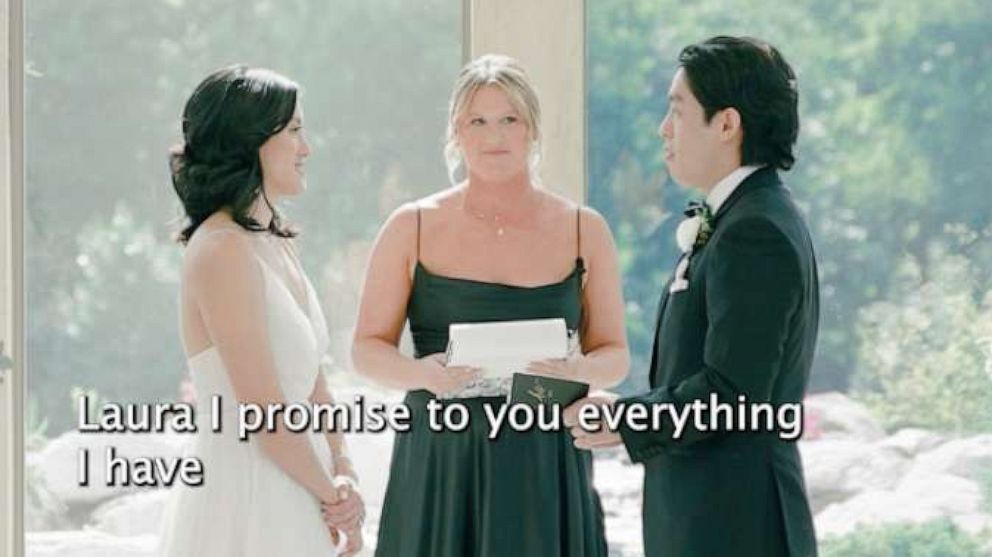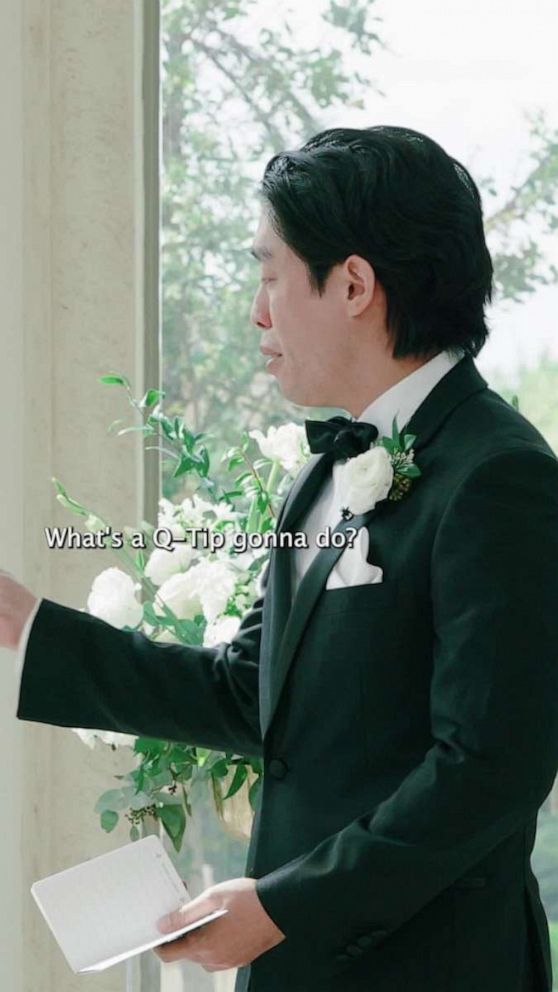 "Does anybody have a tissue?" Jow continued as Su and their audience can't help but laugh as more cotton swabs get passed to the groom before he resorts to his pocket square.
The couple opened up to "Good Morning America" about the hilarious moment and said there were multiple cotton swabs on hand but unfortunately, no tissue in sight.
"As the words were coming out of my mouth, the emotion started to build up. The nose went first. There's some drops and then the eyes went and then it just all kind of went," Jow recalled.
"It was funny because the bridal party had watched a TikTok and they were like, 'Oh Q-tips are great for the little tears so you don't mess up your makeup so then nobody had any tissues," the 32-year-old explained.
Jow and Su started dating in 2017 and married four months ago on May 13 in Dallas, Texas, but ever since the video went viral, they said it has been "really nice" to relive their special day.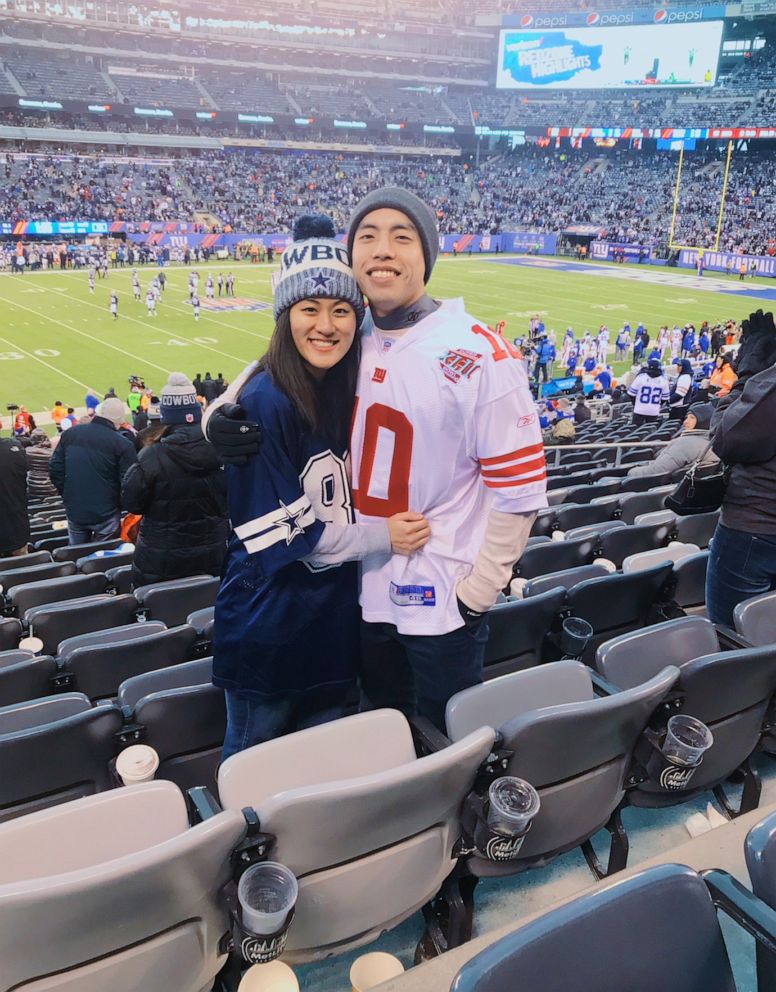 "We thought obviously, it was funny and memorable for ourselves, but had no idea this many people would love it and watch it like 10, 20 times," Su, 29, said. "It's been crazy. We've had coworkers or our parents' friends be like, 'Is this you?'"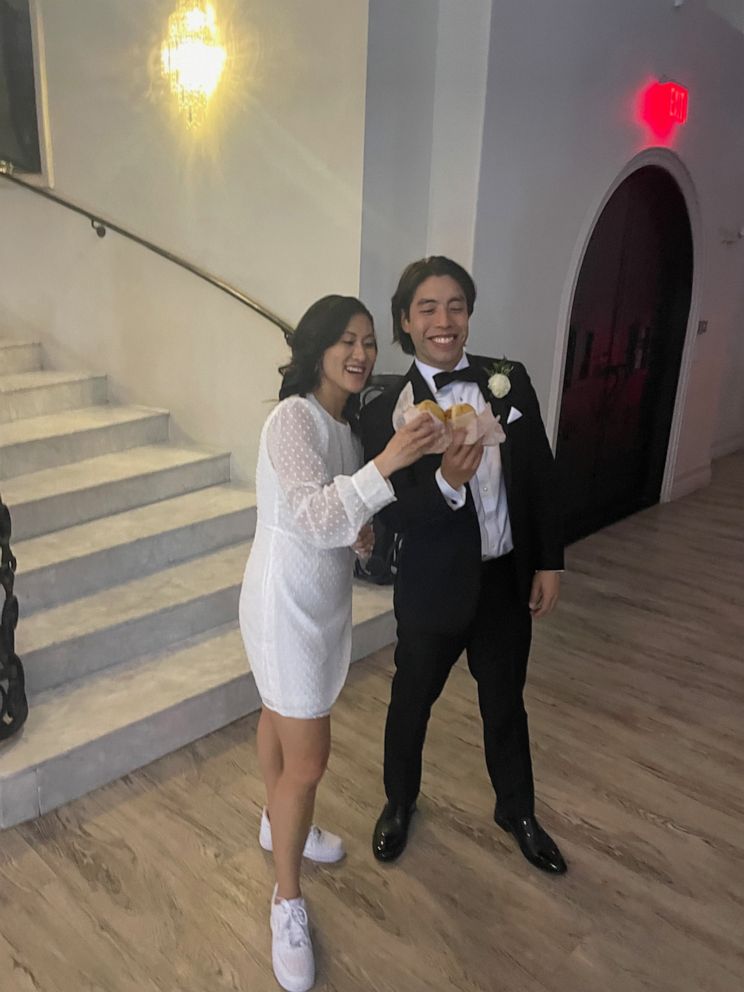 "It's been like an extended celebration," Jow added. "A lot of the comments are really nice and really touching and there's some funny ones too. So it's always good to get a little notification on your phone and then you're like, 'Oh, people are loving it.'"
As for the next couple heading to the altar, Jow said his pro tip is to come prepared.
"For one or two tears, a Q-tip's good," he said. "But I think if you got a lot of emotions coming out of your face, you do want a tissue."