Entrepreneur talks motivation, shows how she makes pumpkin spice tres leches cake
Courtesy Yesenia Rodriguez
Yesenia Rodriguez is dishing out a piece of her Dominican background one bite at a time with her small business, Sweets and Things.
Rodriguez, a Brooklyn, New York, native, said her business focuses on traditional Latin dessert recipes such as tres leches and coquito. The idea came to life a few years ago after she found an old banana pudding recipe at the bottom of a bin and decided to give it a try.
After a thumbs up from her husband, she grabbed some Mason jars from the store and sold them to her colleagues for $5 each. She said the feedback was overwhelmingly good, and Sweets and Things was officially born.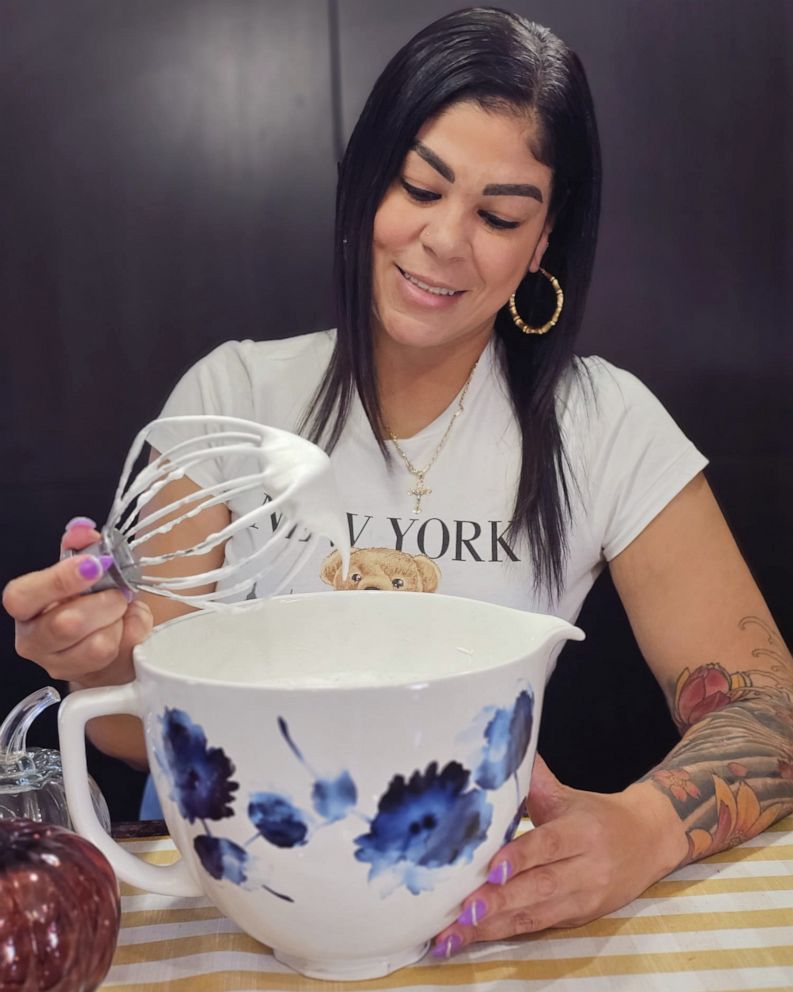 "I completely sold out," she said. "Everybody bought it."
Rodriguez said her small business pays homage to her family, especially her mother, and Dominican culture.
"I want to represent the Dominican Republic," she said. "My parents were born there and they came here to try to give us a better life. But also to [represent] every Latino because we're so hard working. We give it our all. We won't just give up."
Although Rodriguez said starting her business has been tough -- with little space in her Queens apartment kitchen and juggling a full-time job at Port Authority in New York City -- she still finds the time to do what she loves.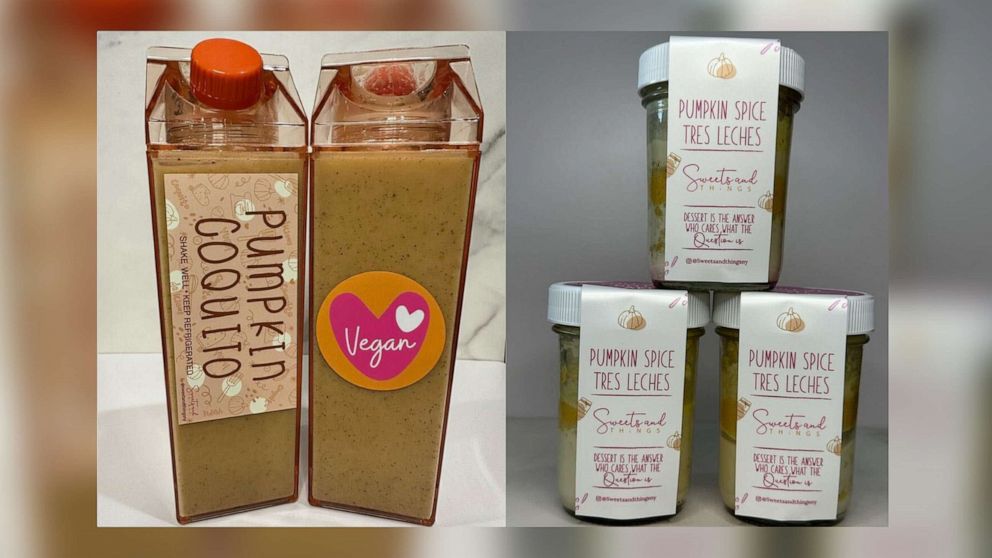 "My dream is so big that I tell myself, if I reach 20% of that dream, I'll be happy," she added. "That's how big my dream is."
The 40-year-old said her business has an ever-growing menu with various seasonal tres leches cakes ranging from pina colada to strawberry and pumpkin spice -- a signature dessert for the fall season. Additionally, she creates different flavored jams and coquito, an alcoholic, milk-based drink.
Rodriguez credits her mother for the inspiration behind the business.
"She's the best mom in the world and that's where I get a lot of my foodie stuff from. When I take her cake to Miami on the plane, she's like waiting for it!" she added with a laugh.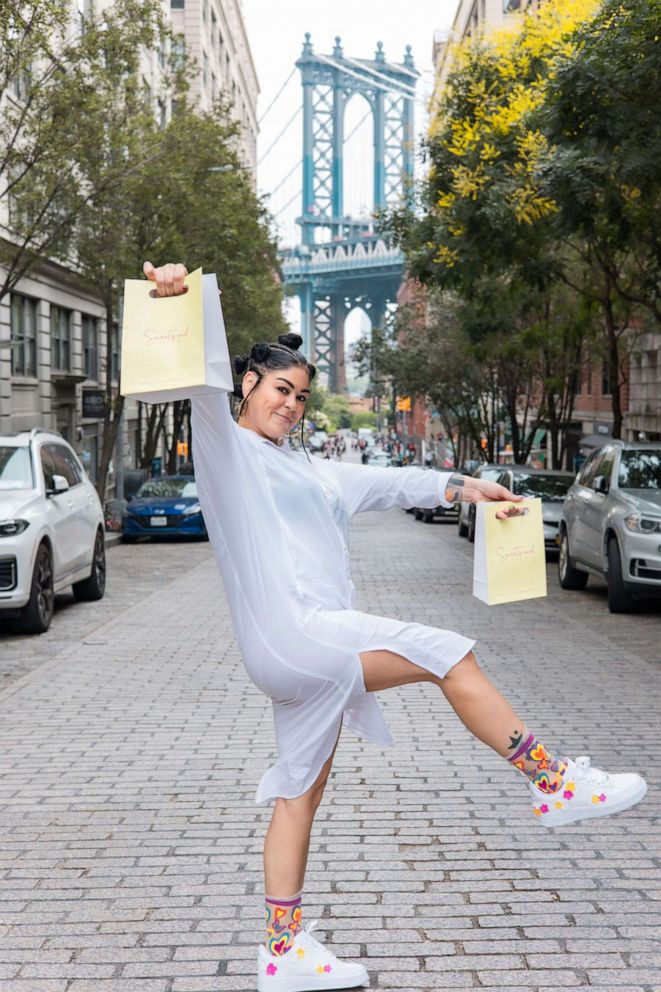 Although Sweets and Things is just starting out, Rodriguez said she hopes to grow her business and one day have her own storefront where she can sell all sorts of Latin-inspired recipes and collaborate with other bakeries or ice cream shops who share the same passion.
Her advice to other entrepreneurs?
"Don't run before you walk," she said. "Good things take time to build."