At the brink of the 'child care cliff'
Kathryn Gamble/Bloomberg via Getty Images, FILE
Millions of families across the country are bracing for the worst as the United States approaches a so-called "child care cliff."
On Sept. 30, tens of billions of dollars in relief funding for child care centers is set to expire, leaving an estimated 3 million children at risk of losing access to child care, according to an analysis by The Century Foundation (TCF), a progressive public policy research institute.
Here are five questions answered for parents and caregivers about the pending crisis.
1. What is the funding that will expire on Sept. 30?
The child care funding set to expire came from the American Rescue Plan that President Joe Biden signed into law in March 2021 to provide economic relief amid the coronavirus pandemic.
The law included $24 billion in funding for child care programs across the United States, according to the Department of Health and Human Services.
The funding, according to the agency, has been used by 220,000 child care providers to cover costs like rent and materials and supplies as well as increasing employees' wages and benefits. The ability to keep those costs lower has, in turn, enabled child care centers to keep costs lower for parents.
2. What will happen when the funding expires?
Without the funding from the ARP, it's estimated that more than 70,000 child care programs could be forced to close, impacting as many as 3.2 million children, according to TCF.
The concern, according to TCF, is both that child care programs will not have the funds to keep their programs operating and that parents and caregivers will not be able to afford the cost of child care programs that have to raise tuition due to the loss of funding.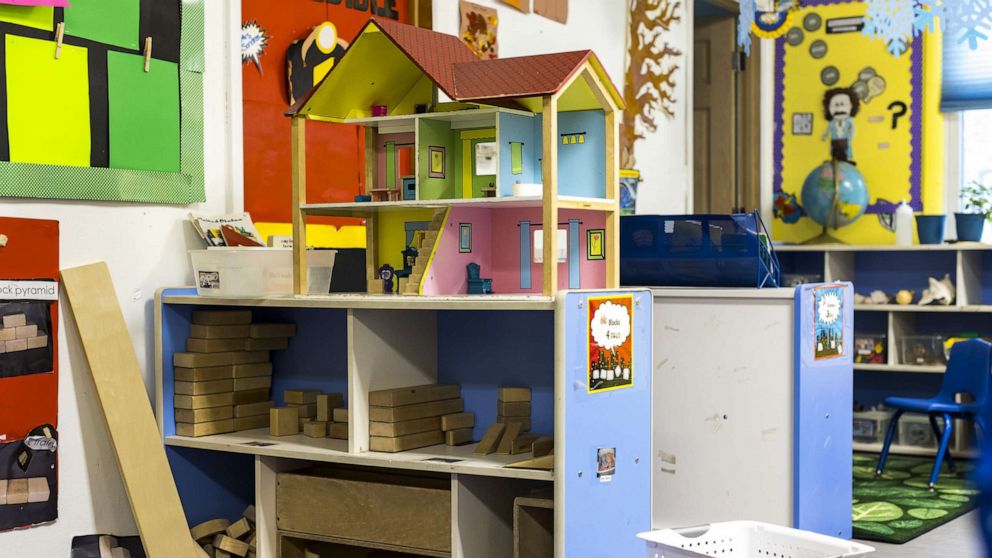 Already, the average cost of child care is almost $11,000 per year per child, an increase of more than 14% over the last five years, according to data shared by Child Care Aware of America, a nonprofit organization focused on making child care more affordable for all.
At the same time, child care workers are paid just $13 per hour on average, according to the U.S. Bureau of Labor Statistics.
In addition to the fallout for parents and child care owners and employees, the loss of child care funding is expected to impact employers across all industries as employees may need to quit their jobs or reduce their hours due to a loss of child care. The expiration of the funding could also bring a $10.6 billion economic hit to states in lost business and tax revenue, according to TCF.
3. Why is the funding going away?
So far, Congress has not acted to renew or extend the funding.
Earlier this month, a group of Democratic lawmakers introduced The Child Care Stabilization Act that would provide $16 billion per year to the Child Care Stabilization Grant program for the next five years. The bill does not have any Republican co-sponsors and has not yet moved forward in Congress.
4. Is anything else being done to help?
Many state legislatures are also passing their own legislation to support child care centers.
Last year, Alabama approved a $40 million investment in pre-K and child care, while New Mexico expanded a program that waives the cost of child care, an initiative that could make child care free for many families in the state.
Also last year, the state of Nevada announced a $50 million investment to make child care more affordable for families. New York Gov. Kathy Hochul announced in May a $500 million investment to bolster New York's child care workforce.
On the national level, the Biden administration announced a series of child care proposals in July that the administration said would benefit nearly 80,000 families. The proposals include capping child care copays at no more than 7% of a family's income as well as paying child care providers earlier and based on their enrollment.
5. Is the 'child care cliff' related to the government shutdown?
No, the pending child care crisis being discussed currently is a result of the pandemic-era funding expiring, not the looming government shutdown.
However, if the government shutdown begins as expected at midnight on Oct. 1, as many as 10,000 children around the country would lose access to Head Start programs, according to the White House.
Head Start is a free, federally funded early childhood development program, to promote school readiness for infants, toddlers and preschoolers from low-income households. In the event of a government shutdown, Head Start programs would not be able to draw on funds to pay staff and operating expenses.