American Academy of Pediatrics releases new infant sleep recommendations
The Consumer Product Safety Commission (CPSC) is warning parents and consumers to "immediately stop using" rocker bassinets from the 5in1 brand.
For infants, the 5in1 rocker bassinet poses the risk of a fall, strangulation and suffocation, according to the CPSC.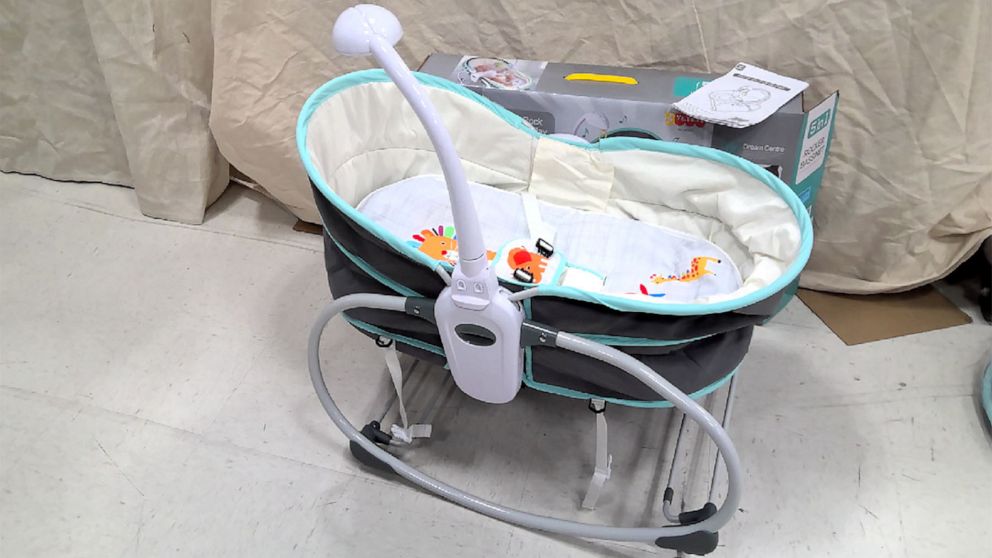 The federal agency said in a press release Thursday that the rocker bassinets do not meet the federal safety requirements established by the agency's Infant Sleep Products Rule and do not have necessary labels, markings or instructions, including a tracking label with the manufacture date and other information.
Consumers are being asked to disassemble and discard the product.
Rev Grace Import Inc., the importer of the 5in1 rocker bassinets, which are made in China, is not cooperating with the CPSC recall and is not offering customers a remedy or refund, according to the agency.
The 5in1 rocker bassinets were sold online, including on Walmart's website.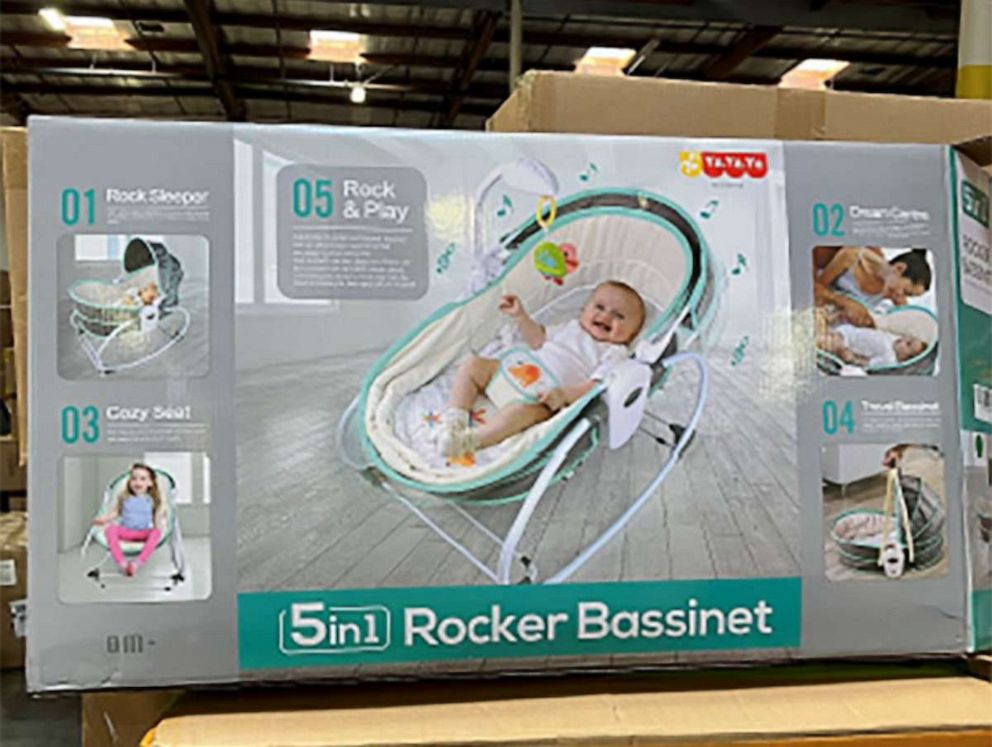 The product boxes had the following markings: "Ya.Ya.Ya, 5IN1UPC Code 09331849600139, 01 Rock Sleeper, 02 Dream Centre, 03 Cozy Seat, 04 Travel Bassinet, 05 Rock & Play, Made in China, and Age 1-36 months."
The CPSC is also reminding caregivers and parents to practice safe sleep practices with children. This includes placing kids down on their backs to sleep on flat and firm surfaces in a bassinet, crib or play yard and using only a fitted sheet on surfaces without any pillows, crib bumpers or other soft items. If children fall asleep in an upright or inclined position, the federal agency advises parents to move them to a flat and firm sleeping area.
According to Missouri court filings, Rev Grace Import Inc. was dissolved in October 2022 for failure to file a proper registration report. ABC News was unable to reach a spokesperson for the company.
The CPSC is asking consumers to also report any incidents involving product injuries or defects at www.SaferProducts.gov.