Confronting fertility through breast cancer
Courtesy Sarrah Strimel Bentley
At 38, Sarrah Strimel Bentley seemed to be in perfect health. The former Broadway performer-turned-yoga instructor was active and in a new relationship.
But one day, she found a walnut-sized lump in her left breast.
Strimel Bentley went to see a doctor and get tested.
"I got the biopsy results back that indeed I had stage 2 invasive ductal carcinoma, and it was like time stopped," she recalled to "Good Morning America." "And of course, I was terrified."
When she learned of her diagnosis, her doctor also recommended she make an appointment with a fertility specialist.
"I had no idea that when you have breast cancer, that your fertility would be affected," Strimel Bentley said. "It was my dream for as long as I can remember to be a mother."
According to the National Cancer Institute, studies have found that about half of young women with breast cancer report wanting to have a child after completing cancer treatment. However, some cancer treatments, such as certain types of chemotherapy can affect fertility.
Dr. Elisa Port is a surgeon who specializes in breast cancer treatment at The Dubin Breast Center of The Tisch Cancer Institute at Mount Sinai in New York City.
"We try to be extremely proactive when a young woman is diagnosed with breast cancer about preserving her fertility," Port told "GMA."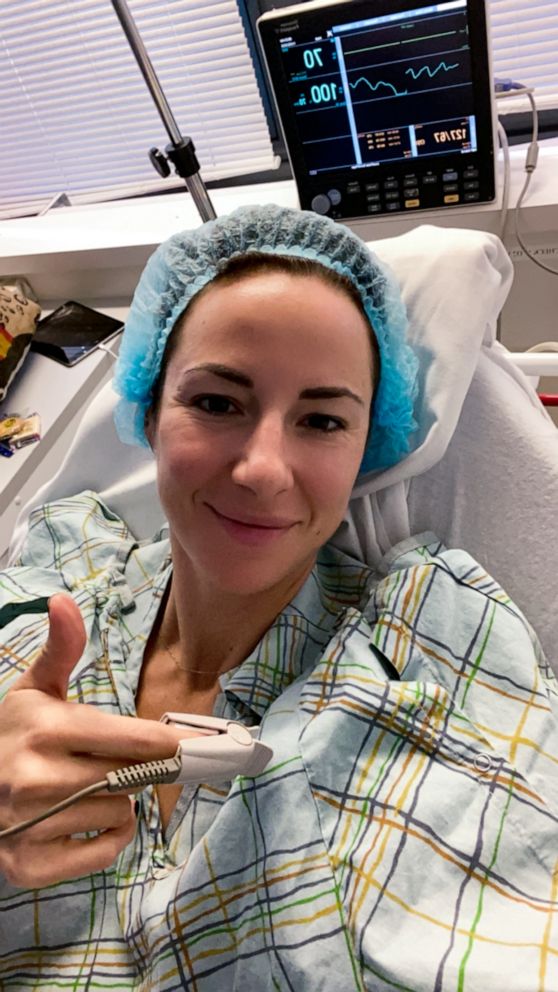 Strimel Bentley said she ultimately underwent two rounds of in vitro fertilization with her then-boyfriend James Bentley, which resulted in a single embryo.
She also underwent cancer treatment, with multiple rounds of surgery, chemotherapy and radiation.
Through it all, Strimel Bentley held on to hope for her future family.
"My oncologist had told me that due to my age, my type of cancer and the fact that we only had one shot, she said, 'You need to have a surrogate if you want to bring this baby to life,'" she told "GMA."
Strimel Bentley documented her surrogacy journey, and along the way, she and her now-husband James finally matched with a surrogate, a woman named Whitney.
"Leading up to finding out that the embryo transfer was successful was the longest two weeks of my life. That call was either going to be the best day of my life or the hardest news," she said.
When they learned the good news that the embryo transfer was successful, Strimel Bentley said she couldn't contain her excitement.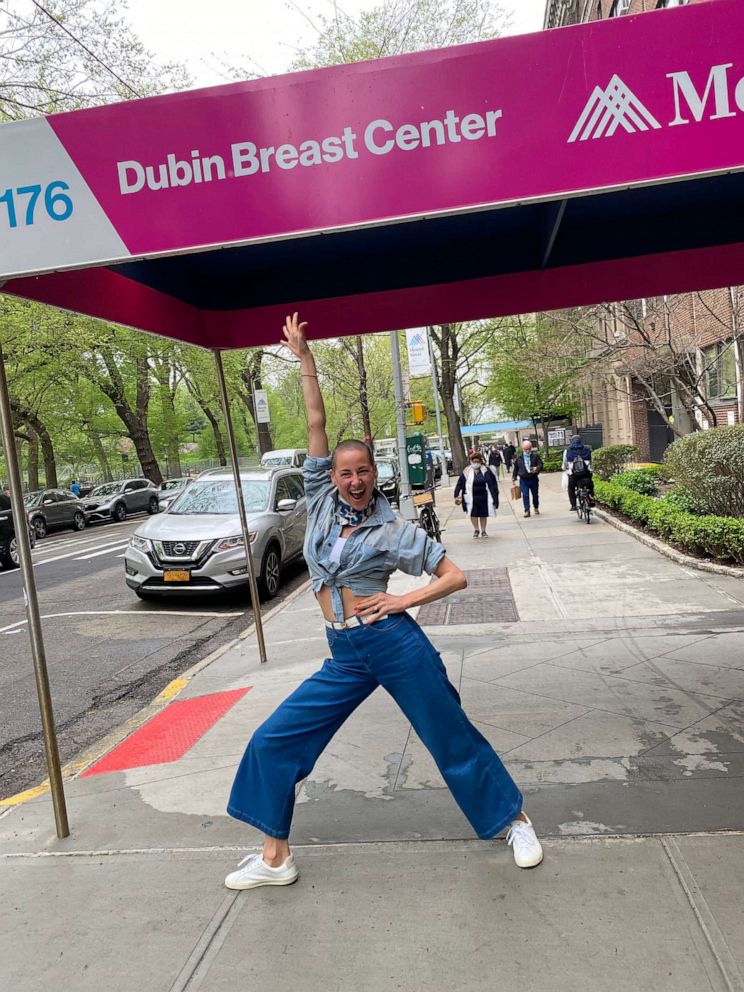 "I lost my mind. It was the most incredible moment of my life," she recounted.
Port said Strimel Bentley's surrogacy journey after a breast cancer diagnosis "represents the very best that science and medicine has to offer."
"The idea that we have this option for women undergoing breast cancer treatment, to really be able to have it all like this and have the breast cancer treatment not interfere or eliminate the chances of parenthood and having a child, is truly a miracle," Port said.
Today, Strimel Bentley and her husband are eagerly awaiting the arrival of a baby boy.
"It's becoming real and we can't wait to meet the little guy," James Bentley said.
Strimel Bentley has also launched a nonprofit organization to help breast cancer survivors through the surrogacy process. For other women facing breast cancer, she encouraged them not to let go of hope.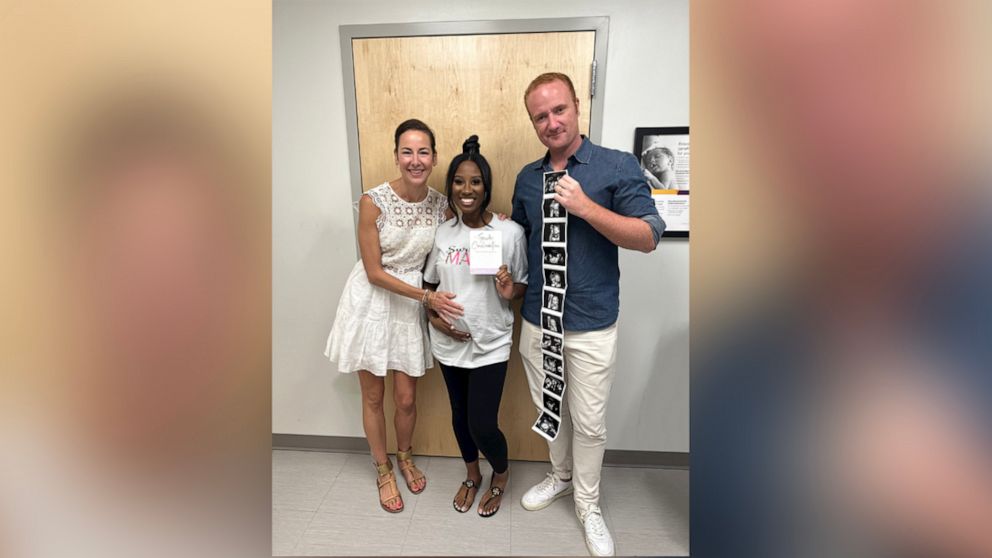 "Just know … if you get diagnosed with breast cancer and you are a young woman and you think your life is over, it is not. It is going to be hard -- I cried on the floor of my bathroom more times than I can tell you -- but I also laughed and I sang and danced and I believed ... and I'm so thankful to be here," she said.
Dr. Jessica Shepherd, an OB-GYN and the chief medical officer of Verywell Health, said for many breast cancer patients, the diagnosis and its impact on fertility can be "so overwhelming."
"Breast cancer is the No. 1 cancer that's diagnosed in women, and not only that, 10% of these cancers are going to be diagnosed in women 45 years and less, so we still have a clear problem when we see fertility options and breast cancer diagnosis," Shepherd told "GMA." "It really requires a conversation, but knowing that there are options is clearly what you saw here in Sarrah's instance."
Shepherd said when considering breast cancer and fertility, an early diagnosis is "key" but that options are available.
"When we think of surrogacy, when we think of cryopreservation, which is egg freezing, that really can tell a story for someone who doesn't know where they're going to go with this," Shepherd said. "So, emotionally, we want to capture that but also knowing that there's options and we have so much research that shows that these are great options."