Russell Brand accused of rape, sexual assault by multiple women
Mike Marsland/WireImage via Getty Images, FILE
Russell Brand is facing a second investigation over allegations of harassment and stalking.
On Monday, a spokesperson for the Thames Valley Police in South East England told ABC News in a statement that "in the past two weeks, [we] received new information in relation to harassment and stalking allegations dating back to 2018."
"This information is being investigated; as such it would be inappropriate to comment on an ongoing investigation," the Thames Valley Police added.
Brand, who is known for his stand-up comedy acts and his film role in "Forgetting Sarah Marshall," is already facing a separate investigation by London's Metropolitan Police force over accusations of rape and sexual assault by five women between 2006 and 2013, the height of Brand's fame.
The women came forward in an in-depth collaborative documentary by Channel 4 television's "Dispatches," The Times and Sunday Times newspapers, which was released Sept. 16.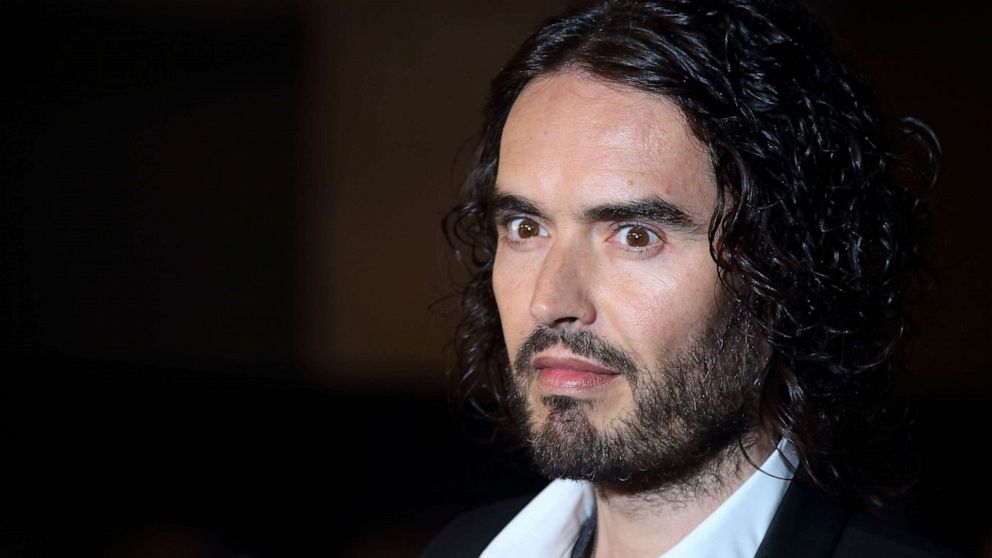 Metropolitan Police officials said in a statement shortly after the documentary aired that it was "aware of media reporting of a series of allegations of sexual assault," but "have not received reports in relation" to Brand. They added that they spoke with the Sunday Times and would be "making further approaches to the Sunday Times and Channel 4 to ensure that any victims of crime who they have spoken with are aware of how they may report any criminal allegations to police."
A week later, on Sept. 25, the Metropolitan Police issued another statement confirming it had opened up an investigation after it "received a number of allegations of sexual offences." Police did not name Brand, but referenced recent articles and the Channel 4 documentary, according to the Associated Press.
Officials said at the time that there had been no arrests made yet in connection with the investigation.
Metropolitan Police officials told ABC News on Monday that they had no further comment on the investigation at this time.
Brand has denied the allegations against him. In a YouTube video posted just prior to the documentary's release, Brand claimed he had received a pair of "extremely disturbing letters" from what he described as a "mainstream media" outlet and news publication outlining several "very serious allegations that I absolutely refute."
Brand claimed the allegations "pertain to the time when I was working in the mainstream" and "in the newspapers all the time, when I was in the movies."
"As I have written about extensively in my books, I was very, very promiscuous," he said. "Now, during that time of promiscuity, the relationships I had were absolutely, always consensual. I was always transparent about that then, almost too transparent, and I am being transparent about it now as well."
Brand suggested the allegations were part of a "coordinated media attack" intended to discredit him.
Amid the allegations, Brand's book deal with U.K. publisher Pan Macmillan has been paused, and Tavistock Wood Management, a talent and literary agency, terminated its relationship with him.
"Russell Brand categorically and vehemently denied the allegation made in 2020, but we now believe we were horribly misled by him," Tavistock Wood said in a statement. "TW has terminated all professional ties to Brand."
Additionally, a spokesperson for YouTube said the platform has "suspended monetisation on Russel Brand's channel for violating our Creator Responsibility Policy" following "serious allegations against the creator."
ABC News reached out to Brand's representatives for comment on the new criminal investigation but did not immediately receive a response.