Prince Harry's memoir "Spare" has made history, selling over 1.4 million copies in the United States, United Kingdom and Canada alone in its first day, according to the book's publisher.
Penguin Random House, which describes itself as the "world's largest trade publisher," said in a statement Wednesday the sales of "Spare" made history as the, "largest first-day sales total for any nonfiction book ever published by Penguin Random House."
Harry's memoir was published in 16 languages worldwide and in print, digital and audio formats, the publisher said.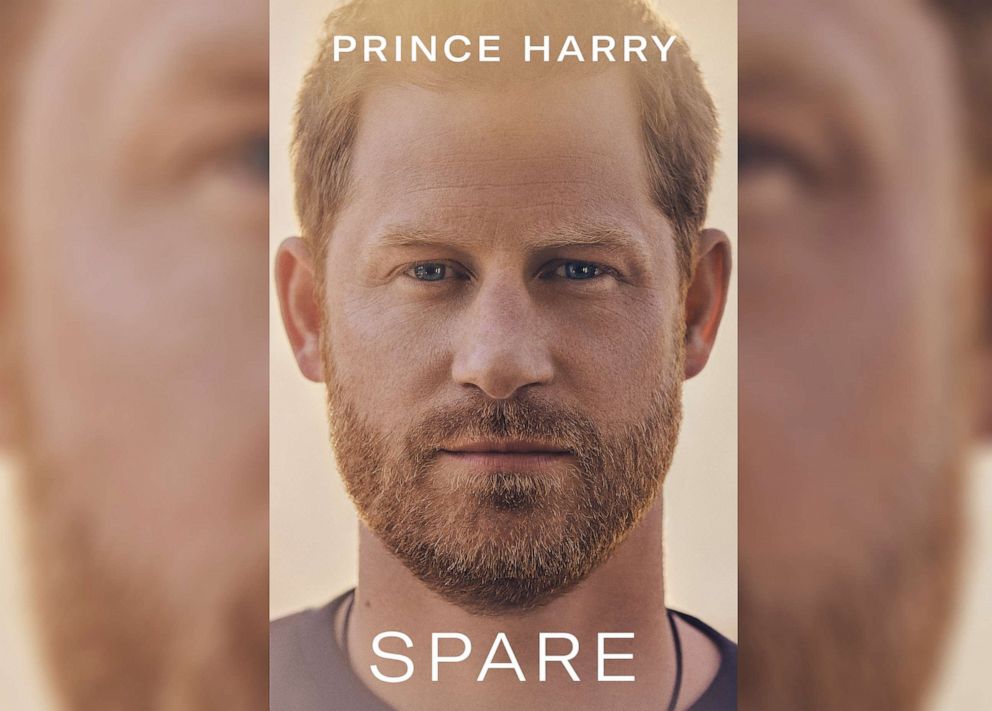 The book gives a detailed account of Harry's rift with his family, his decision to leave his senior royal role in 2020 and how he felt growing up as the "spare" to his older brother Prince William, the heir to the throne.
The memoir is also a remarkable account of life in Britain's royal family, as told by Harry.
His book is one of the first memoirs of its kind, a person born into the senior royal family sharing their story.
Take a look below at some of the most interesting details of royal life Harry shares in "Spare."
Prince Harry in His Own Words: Michael Strahan Reporting
With the release of his memoir "Spare", Prince Harryopens up about his life in the royal family, the loss of his mother Princess Diana, the rift between him and his family, his battle with the British press and so much more.
1. William, Harry call each other by nicknames
Throughout "Spare," Harry calls himself and his older brother by the nicknames they used for each other, 'Harold" and "Willy."
William's name by birth is Prince William Arthur Philip Louis.
Harry's birth name is actually Henry. His full name is Prince Henry Charles Albert David.
WATCH: Prince Harry through the years
2. The 'heir and the spare' monikers penetrated the royal family
The title of Harry's memoir is a nod to his birth order as the younger brother of William, heir to the throne.
"I was 20 the first time I heard the story of what Pa allegedly said to Mummy the day of my birth: 'Wonderful! Now you've given me an Heir and a Spare -- my work is done,'" Harry writes in his memoir. "A joke."
Long before hearing that at age 20, Harry describes knowing early on that he was below William in the family hierarchy.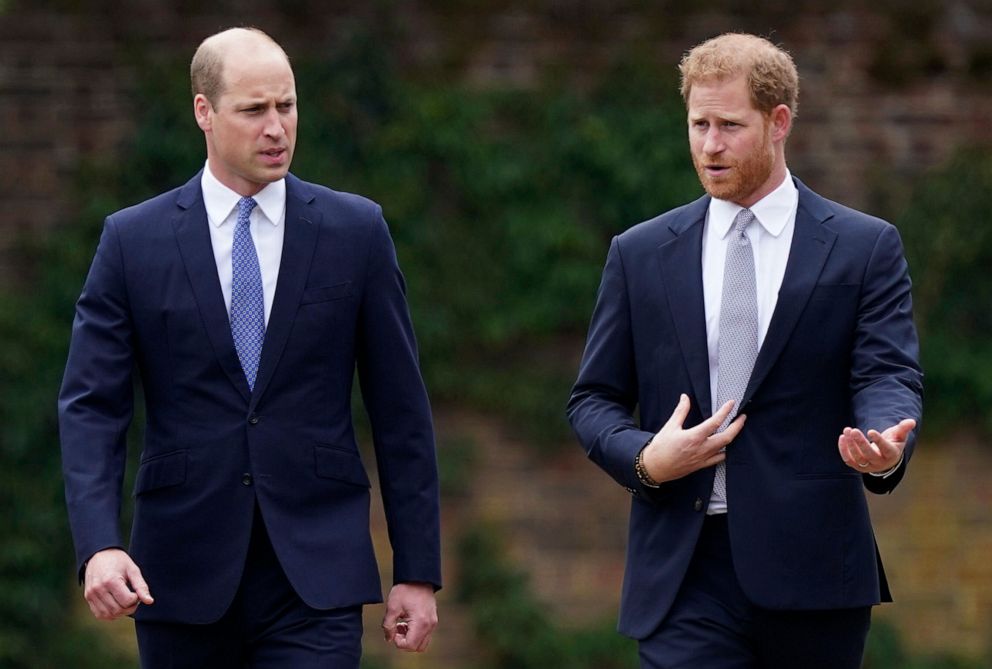 At Balmoral, Queen Elizabeth II's beloved Scotland estate, Harry said that William's bedroom was much more luxurious than his.
"I never asked why. I didn't care. But I also didn't need to ask. Two years older than me, Willy was the Heir, whereas I was the Spare," he writes. "This was shorthand often used by Pa and Mummy and Grandpa. And even Granny."
Later in the book, describing his disinterest in learning about British history and his family's history, Harry writes, "My family had declared me a nullity. The Spare. I didn't complain about it, but I didn't need to dwell on it either... no one gave a damn who I traveled with; the Spare could always be spared. I knew this, knew my place, so why go out of my way to study it?"
WATCH: Prince Harry and Prince William through the years
3. The brothers had a secret 'club' at their father's estate
Harry describes an area of Charles' Highgrove House in Gloucestershire, England, that he and William took over as their own.
A basement area, formerly used as a bomb shelter, dubbed Club H, became a refuge for the brothers, according to Harry.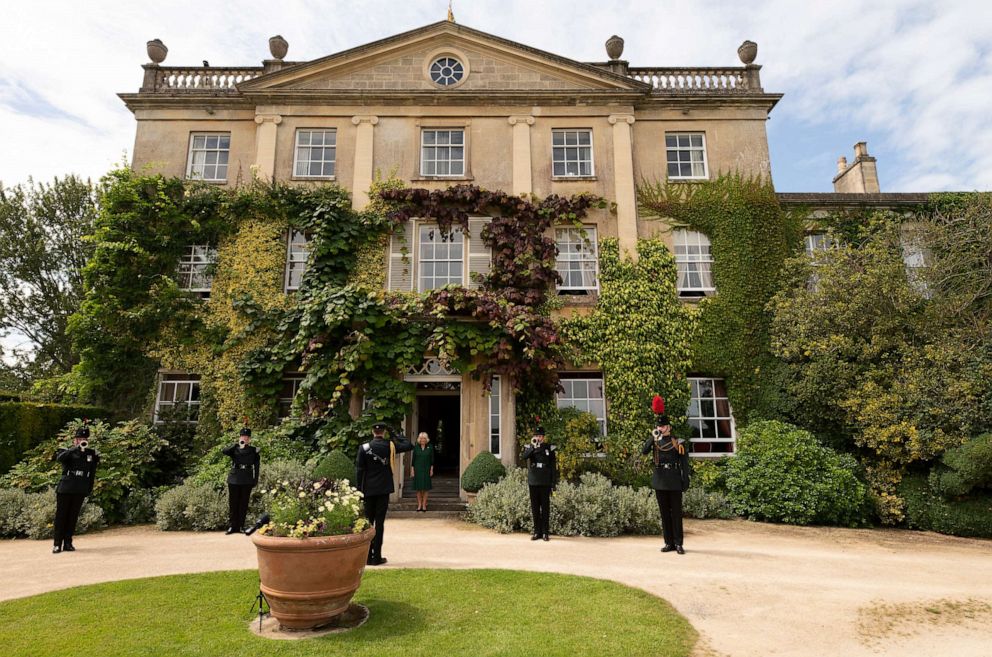 "When I wanted peace.. mischief.. solitude, what better than a bomb shelter in the middle of the British countryside?" he writes.
Harry also describes the Highgrove hideout as the "one place secure enough to broach [Diana]," referring to his mom Princess Diana, who died in a car crash in 1997 when Harry was just 12 and William was 15.
4. Hugging the queen was not allowed
Harry writes in "Spare" that as a royal, he and other family members were taught to maintain distance between "yourself" and "them," meaning the public.
He said the strict boundaries for personal space extended to the family, most notably to Harry's grandmother, the queen.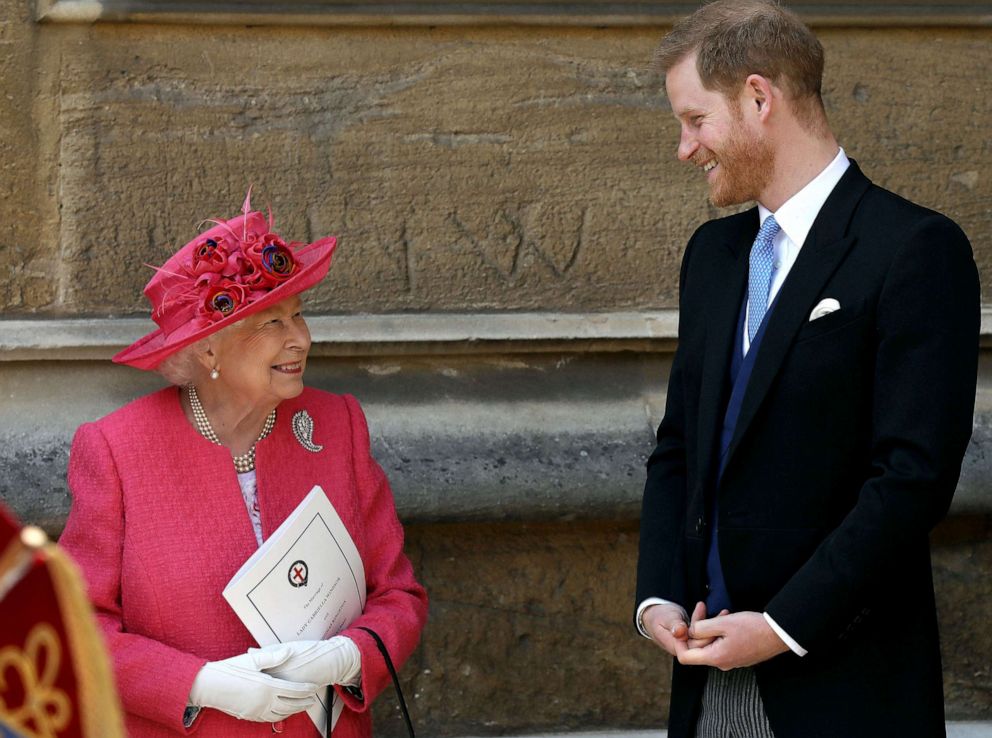 Harry writes about wanting to hug the queen, whom he called granny, after celebrating her Diamond Jubilee, but deemed it "out of the question."
"I never had done and couldn't imagine any circumstance under which such an act might be sanctioned," he wrote.
The queen died in September 2022 at the age of 96. She was at the time of her death the longest-reigning monarch in British history.
5. Getting married is the 'underpinning' of the monarchy
Harry writes that when it comes to moving forward in the royal family, marriage is a must.
Describing marriage as the "whole underpinning of the monarchy," he says in the eyes of the royal institution that one is not a "fully-vested member of the royal family, a true human being," until they wed.
"As a confirmed bachelor, I was an outsider," Harry writes of that period of his life.
Harry would go on to marry Meghan Markle, now Meghan, the Duchess of Sussex, in 2018.
Two years later, in 2020, the couple announced their decision to step back from their senior working royal roles.
The Sussexes now live in California with their two children.
6. Royals fold their own laundry, shop at retail stores
While the world may have seen his life as the bachelor prince as one of glamour and excitement, Harry said the reality was that he was folding laundry at home and watching the TV show "Friends."
He also describes in "Spare" how he managed to run errands while in disguise, including shopping at discount retailer TK Maxx for his clothes.
7. William and Kate watched 'Suits' before meeting Meghan
Harry was not the only royal who watched TV shows at home.
He writes in his memoir that William and Kate were avid watchers of the TV show "Suits," which Meghan starred in before marrying Harry.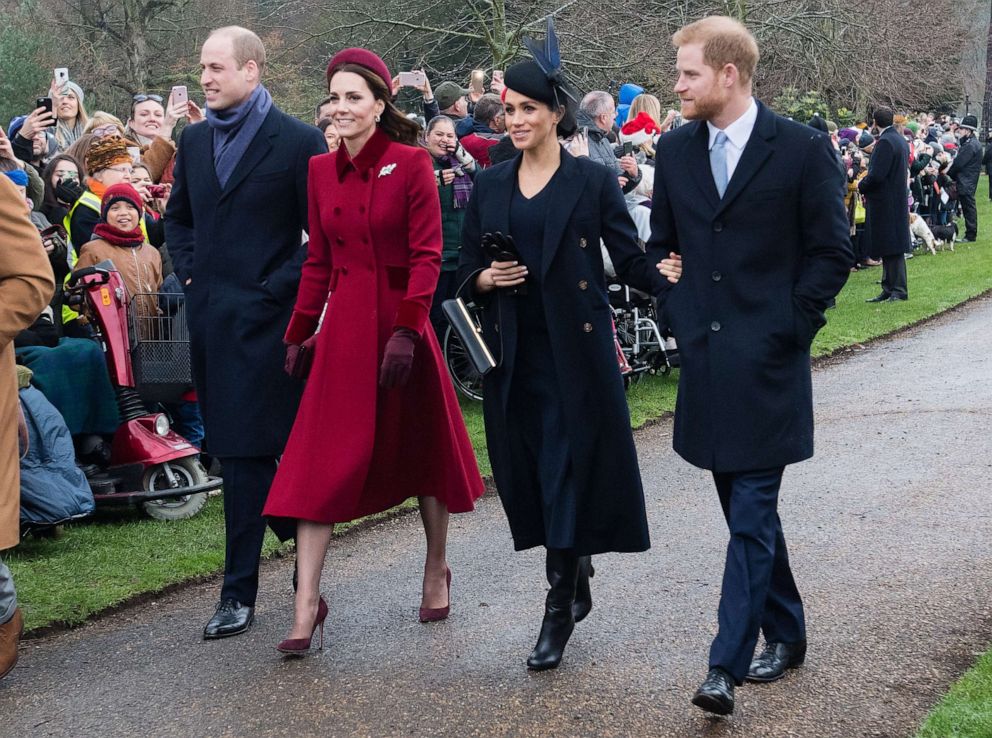 Despite the initial connection, Harry claims in "Spare" that William and Kate struggled to connect with and embrace Meghan.
8. Harry had to ask permission to keep his beard for the wedding
When Harry wed Meghan in 2018, he was able to keep his beard -- but only after requesting permission from the queen.
"A beard was thought by some to be a clear violation of protocol... forbidden in the British Army," Harry writes. "But I was no longer in the Army and I desperately wanted to hang on to something that had become an effective check on my anxiety."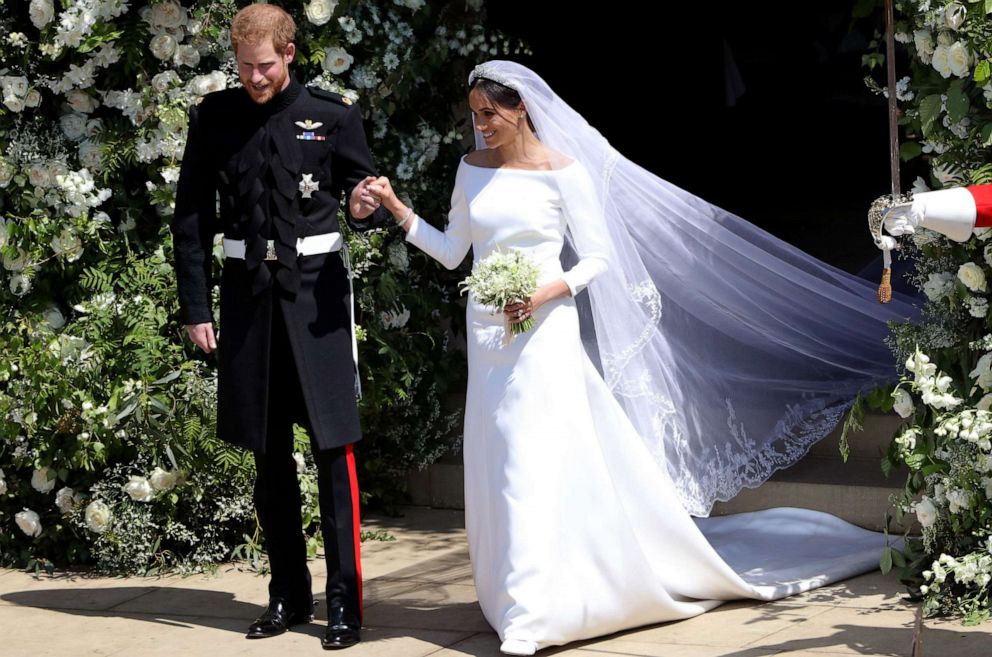 While the queen approved and Harry ultimately kept his beard for the wedding, Harry writes that it brought on conflict with William.
"You put her in an uncomfortable position, Harold! She had no choice but to say yes," Harry says William told him, referring to asking the queen.
The dustup resulted in a weeklong dispute, according to Harry, that included William at one point ordering Harry to shave his beard.
Neither Kensington Palace, the office of William and Kate, the Princess of Wales, nor Buckingham Palace, the office of Charles and Camilla, the queen consort, have commented on the claims Harry makes in "Spare."
ABC News reached out to Kensington Palace and Buckingham Palace for a response to Harry's remarks in our interview. Kensington Palace declined to comment.
ABC News received a response from the law firm representing Buckingham Palace on Monday saying that the palace needed to "consider exactly what is said in the interview and the context in which it appears," and asked that we supply them immediately with a copy of the entire interview. We do not do that as a news organization as a matter of policy.
Prince Harry in His Own Words: Michael Strahan Reporting
With the release of his memoir "Spare", Prince Harry opens up about his life in the royal family, the loss of his mother Princess Diana, the rift between him and his family, his battle with the British press and so much more.