Meet the support systems behind your favorite 'Dancing with the Stars' pros
Behind every great "Dancing with the Stars" pro is a support system cheering them on as they fight it out on the dance floor for the coveted Mirrorball Trophy.
For the pros competing on season 32, the loved ones rooting them at home include romantic partners, spouses, siblings, parents, kids and more. For some, they may also even be getting support from inside the ballroom thanks to their marriage to a fellow pro.
Keep reading to see who is rooting for the pros on "Dancing with the Stars" season 32.
Peta Murgatroyd
Peta Murgatroyd, a two-time Mirrorball champ, has a supportive family at home cheering for her when she's tearing up the ballroom with her fiery moves. The New Zealand-born dancer met her husband, fellow "DWTS" pro Maksim Chmerkovskiy, on the show and the two married in July 2017 after becoming engaged in December 2015. In January 2017, they welcomed their first child, a son named Shai who is now 6 years old. Murgatroyd was open about her and Maksim Chmerkovskiy's journey to welcome another child, including experiencing multiple miscarriages and undergoing IVF treatments prior to them welcoming their second child, a son named Rio, in June 2023. Murgatroyd regularly posts funny videos with her husband and adorable #boymom content to her socials.
Daniella Karagach and Pasha Pashkov
Daniella Karagach has been a "DWTS" pro for four seasons and since then, has won one Mirrorball trophy. She is a proud new mom to daughter Nikita, whom she welcomed in May with husband Pasha Pashkov. Over the years since they wed in July 2014, the couple has shared heartfelt messages about the love they have for each other on social media.
For their ninth wedding anniversary in July, Karagach called Pashkov her "rock" in a sweet Instagram post. "To have a man like you by my side is something I'll never take for granted," she wrote. "I love our life, I love our love and I love the family we've created."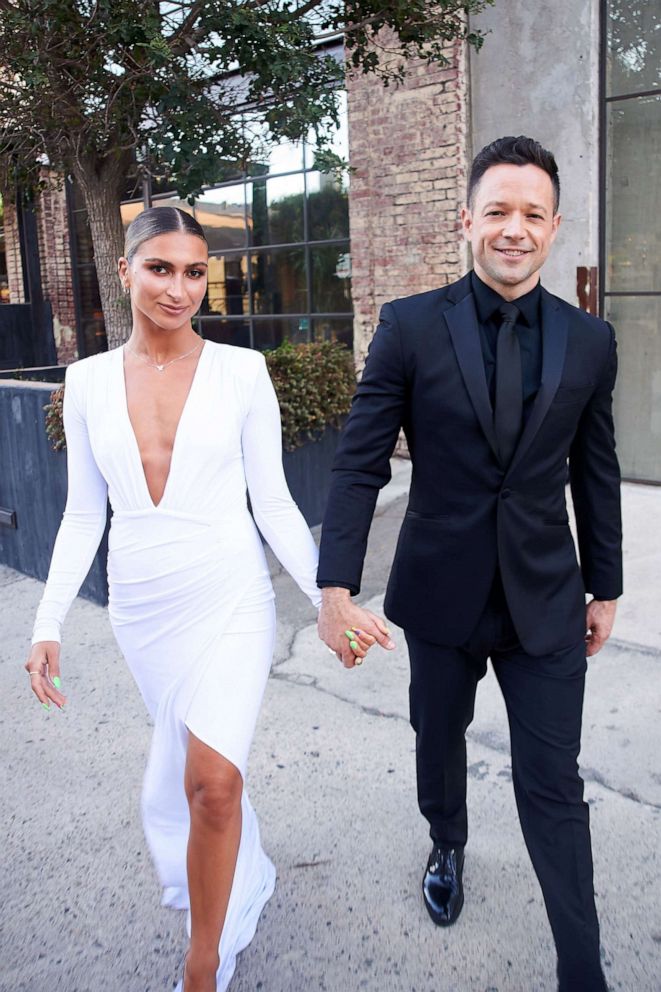 Jenna Johnson and Val Chmerkovskiy
New parents Jenna Johnson, a one-time Mirrorball winner, and Val Chmerkovskiy, who has won "DWTS" twice, are going head-to-head once again this season -- and they have someone special at home watching them do their thing. The couple, who became engaged in June 2018 and married in April 2019, welcomed their first child, a son named Rome, in January 2023. Rome is their rainbow baby, as the pair previously experienced a miscarriage in 2021.
Johnson and Val Chmerkovskiy previously opened up to "GMA" about parenthood, with the Ukrainian-born dancer saying it's "fun" to have his son watching them on TV and Johnson wanting to "show him that mommy and daddy can work and they're pretty good at what they do."
Artem Chigvintsev
Artem Chigvintsev's biggest role is dad and husband when he's not training celebrities on "DWTS." Chigvintsev met his wife Nikki Garcia, a retired WWE wrestler, on the show in 2017, when they were paired together for season 25. They were married in 2022 in Paris after three years of dating and welcomed a son named Matteo Artemovich in July 2020. Chigvintsev has called Garcia and Matteo his "whole world" in previous Instagram posts.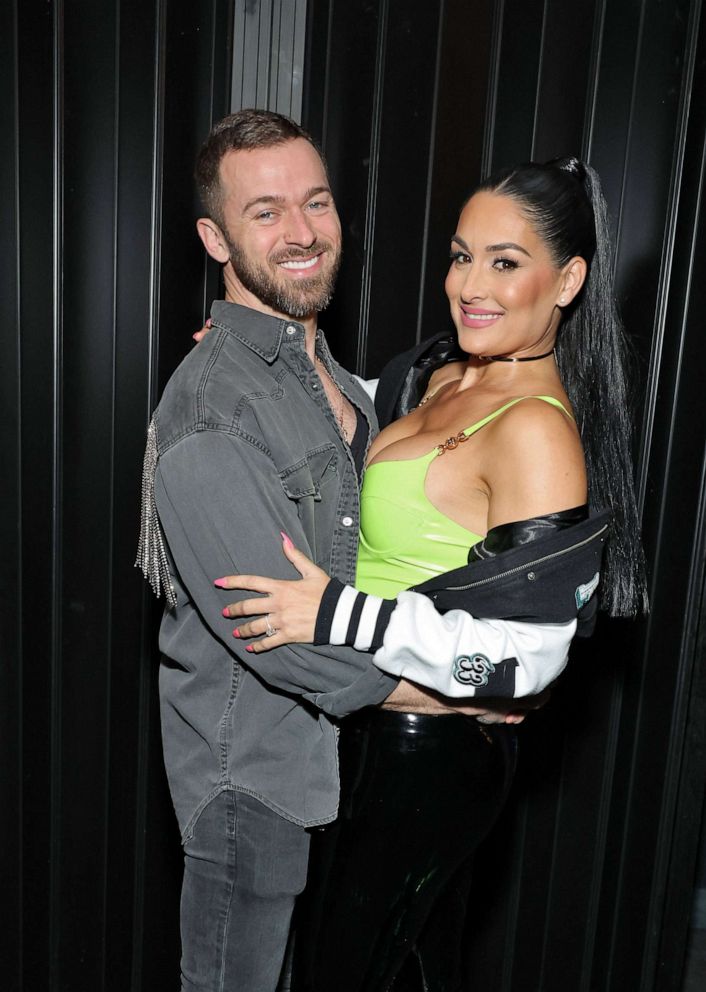 Britt Stewart
Britt Stewart, who became the first Black female pro in "DWTS" history when she debuted as a main competitor in season 29, has a family rooting for her at home, as well as someone special in her corner, too. On Valentine's Day 2023, she confirmed she was in a relationship with her season 31 celebrity partner, actor Daniel Durant from the Academy Award-winning film "CODA." Since revealing her romance with Durant, they have made their red carpet debut and shared moments on social media of them keeping up their connection on the dance floor. In August 2023, Stewart revealed they had moved in together in Los Angeles.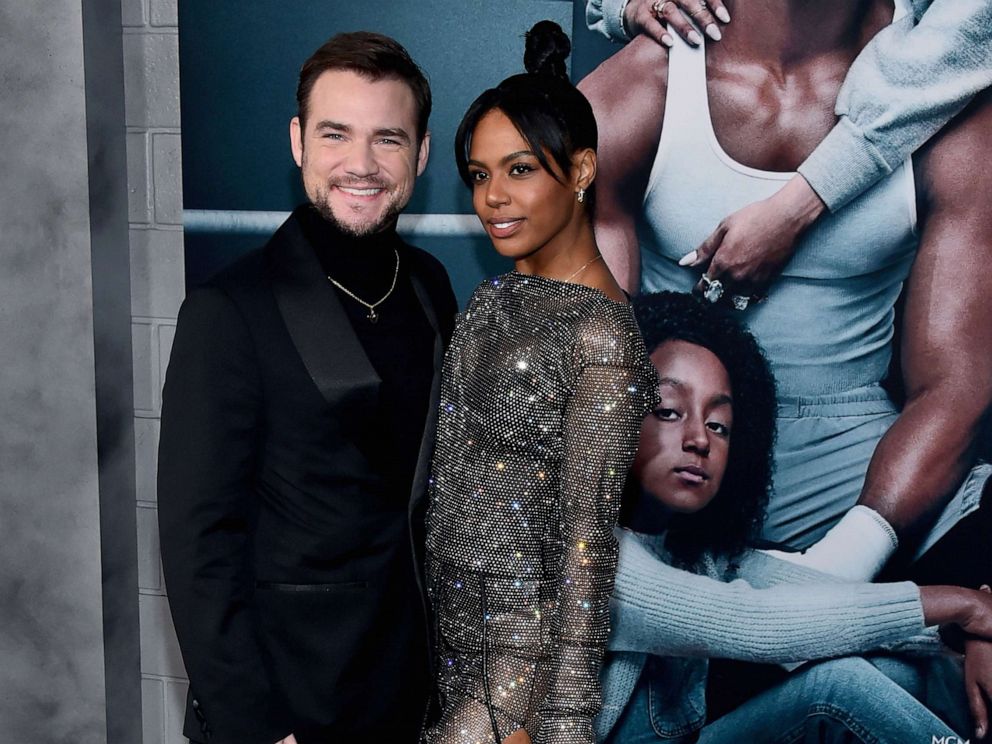 Gleb Savchenko
Gleb Savchenko is a proud dad to daughters Zlata and Olivia. The "DWTS" pro has shared photos and videos of himself with his daughters over the years. This summer, he shared memories with Zlata and Olivia on vacation, visiting Barbie World with them and even teaching Olivia a few dance moves. Olivia is also a ballroom dancer following in her father's footsteps.
Savchenko said in a previous Instagram post that the best way for him to recharge from work is to spend time with his kids. He shares Zlata and Olivia with ex-wife Elena Samodanova. He is currently dating model Elena Belle. The couple recently celebrated their two year anniversary together in July. Belle called Savchenko her "person" in an Instagram post for their anniversary.
Koko Iwasaki
Koko Iwasaki, who made her debut as a "DWTS" pro last season, is back in the ballroom for her second shot at the Mirrorball. When letting her hair down at home, she can be found spending time with her fiance, fellow dancer Kiki Nyemchek, and their two dogs, Shumai and Hashi. The couple, who competed against each other on season 14 of "So You Think You Can Dance," announced their engagement in November 2022.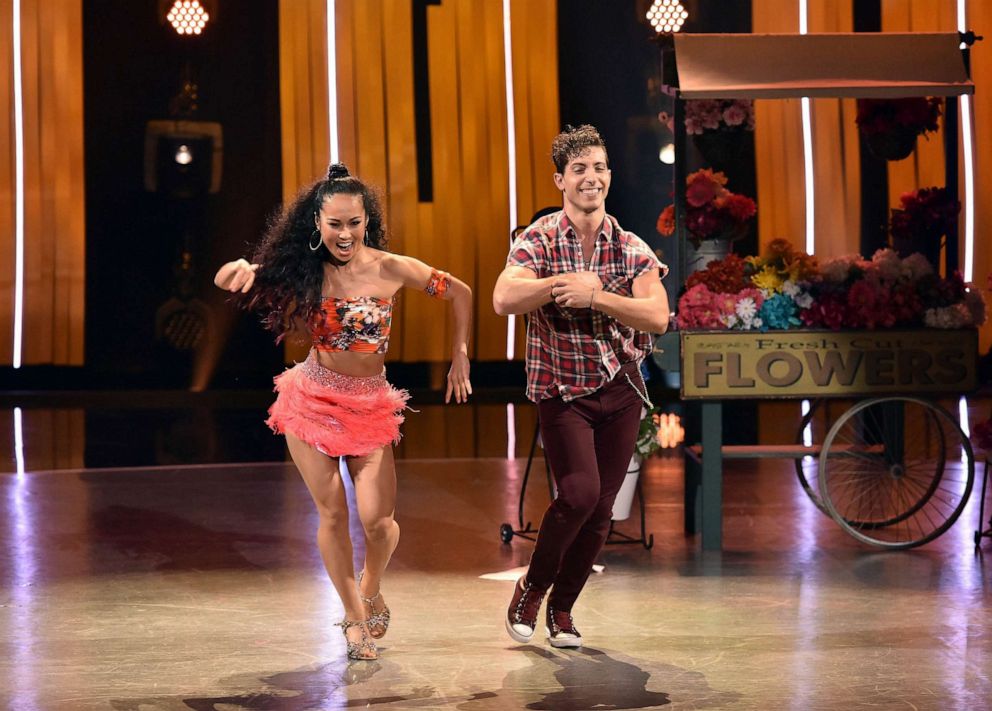 Rylee Arnold
Rylee Arnold, the newest pro to join "DWTS," is no stranger to the show as the youngest sister of pro Lindsay Arnold. Arnold told "GMA" that as a kid, she would watch her big sister compete on "DWTS" and called the other "DWTS" pros her brothers and sisters. As she gears up for her big debut, Arnold said the biggest advice her sister has given her is to "be yourself." Arnold is the youngest of four sisters.
Brandon Armstrong
Brandon Armstrong is back for another shot at the Mirrorball, and his No. 1 cheerleader at home will be backing him up along the way. The 29-year-old dancer, who joined "DWTS" in season 27, wed Brylee Ivers in July 2022 after getting engaged in March 2022.
Armstrong celebrated their one-year anniversary this summer, calling it "the fastest year of my life" in a sweet Instagram post. He gushed about Ivers, writing, "Looking back to this time last year I would have never expected to love you more than I did the day I married you but somehow I do! A lifetime of anniversaries still wouldn't be enough with you!"
Emma Slater
Outside of her "DWTS" family, Emma Slater has a twin sister named Kelly who is always in her corner. In a birthday post shared to Instagram in December 2022, Slater called her sister "the best ever" and said she "wouldn't want to be a twin with anyone else!" The English pro dancer, who has one Mirrorball on her shelf so far, also shared a family photo for the holidays.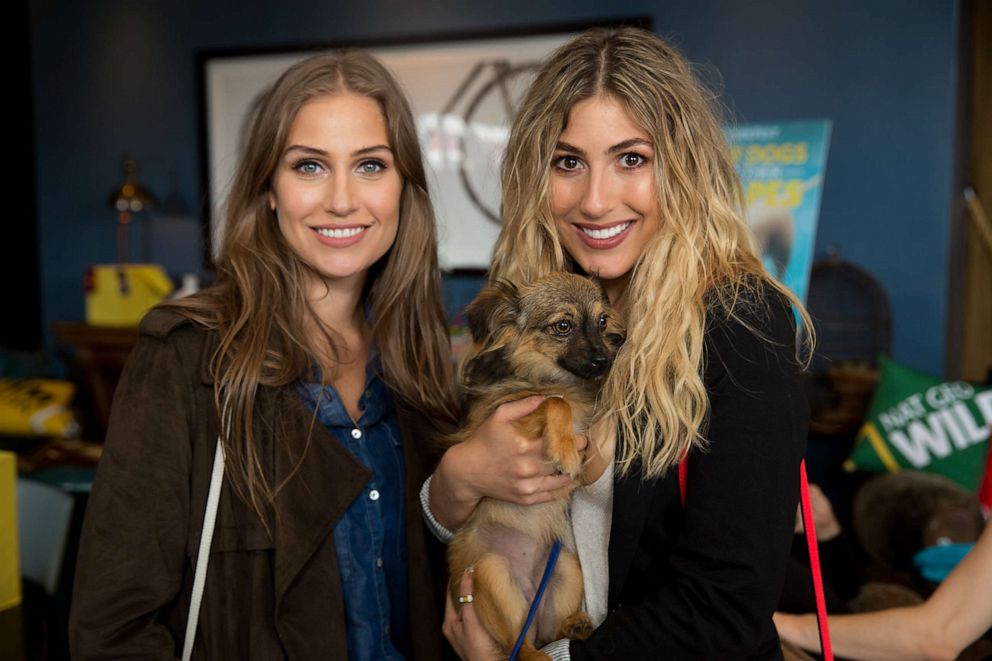 Alan Bersten
Alan Bersten's motivation is his family. From heartfelt Instagram posts he's shared about his parents, he's said that he hopes to make his mom and dad proud. Bersten also shared that his mom calls him each day. When he's not dancing on "DWTS," Bersten can be found dancing with his family. He often shares videos on Instagram of moments spent busting a move with his dad or fun TikTok dances with his nieces, who are also dancers.
Sasha Farber
Sasha Farber has been captivating audiences with his amazing choreography for 11 seasons on "Dancing With the Stars," but when he's not in the ballroom, he's spending time with friends and family. He also can be found spending time with his dogs, Grinch and Ruby.