Twenty years ago, a small clownfish named Nemo swam into the hearts of moviegoers and hasn't left since.
Alexander Gould voiced the titular character in Pixar's "Finding Nemo," which was released 20 years ago today way back in 2003, when the actor was just 9 years old.
The film, directed by Andrew Stanton, and which starred Albert Brooks as Nemo's overprotective dad Marlin and Ellen DeGeneres as a regal blue tang with a memory problem, also made history. It holds the distinction of being the first Pixar film to win the coveted best animated feature Oscar, doing so at the 2004 Academy Awards.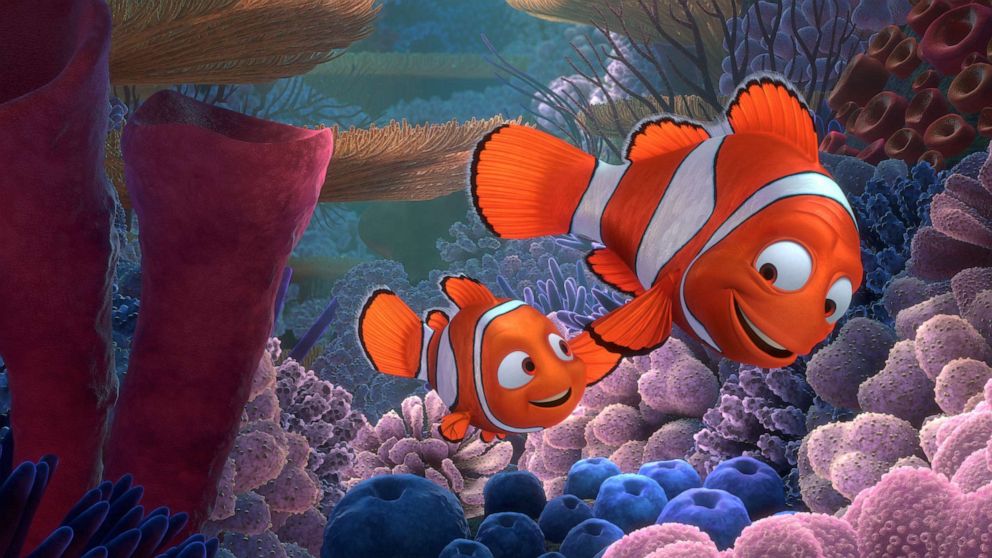 If you ask Gould why the film has stood the test of time, he has a theory.
"It just has so many beautiful themes," he told "Good Morning America." "I think that's probably why it was such a cultural phenomenon at the time. It just spoke so deeply to everybody who watched it."
"You pick up all the good messages of having faith in yourself, trusting yourself, being able to overcome obstacles in your own life. Things that might seemingly hold you back don't actually hold you back," he added. "For parents, it has great themes around letting go and pushing your kids into the world and letting them thrive by their own merit."
Continue reading for more of Gould's Q&A with "GMA."
The film came out when you were just 9 years old. What do you remember about that time?
It was a very exciting time. It was kind of a whirlwind. I started working on the film when I was 6 years old, and so it was three years of recording in the studio, going back and forth to Pixar in San Francisco and going to Disney in Los Angeles. And finally, after many, many months and years of collaborating and working on the film, it kind of all came to fruition and then there was a lot of big media attention, and there was premiere and it was very fun. I kind of was in the Disney crowd at the time, which was exciting. It was a really fun time.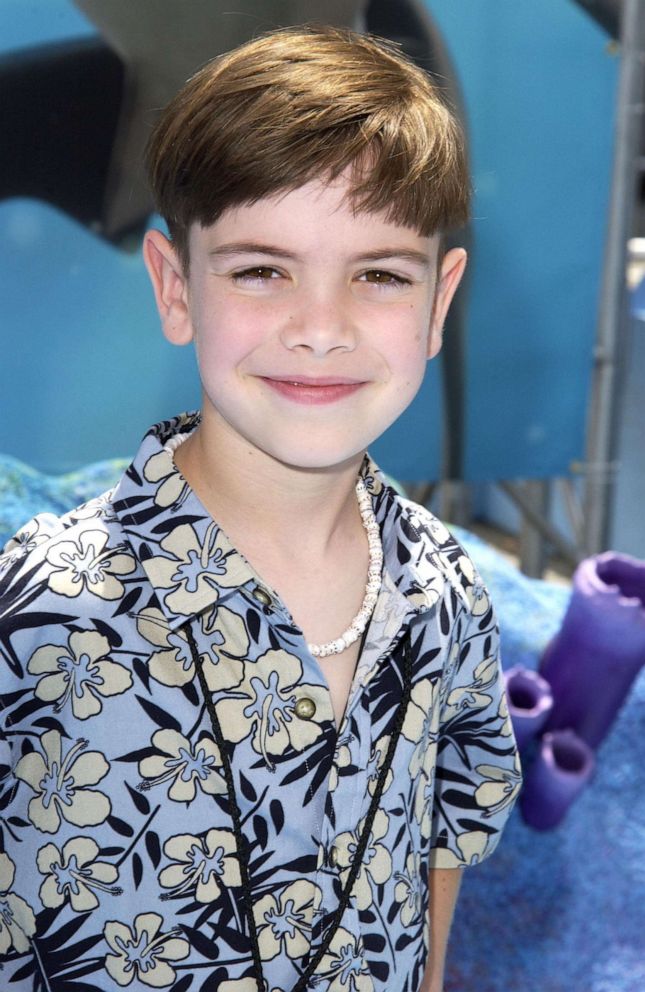 You were already a child actor before "Finding Nemo," but how did you process being in such a huge blockbuster as a kid?
It was a lot to process. I was very lucky that I had a very grounded family life. But it was a very, I think, overwhelming time. I don't think I really did process it, to be honest with you, until several years later. I even remember at the time realizing that it was way bigger than we ever thought it was going to be and a much bigger deal as a film than I thought it was going to be, than my parents thought it was going to be.
Just taking it all one step at a time, one day at a time, I think that's a really important life lesson I learned from going through that experience and carry with me today.
Do you have any fond memories from your time recording your lines as Nemo?
The fondest memories I have were with the director, Andrew Stanton. He was amazing and so dynamic. I was a kid, and he was really good at working with me, getting me excited about what was going on in the scene and pulling out the best performance possible from from what I was doing. We had a lot of fun in the studio. We used to have these big cue cards ... and he played a game where, whenever we finished one of the pages, I'd take the cardboard card and throw it across the room, the big recording studio up at Pixar.
What was it like finally getting to meet Albert Brooks and Ellen DeGeneres face to face after recording your parts separately?
I remember Ellen was hilarious and very fun and treated me very well. Albert was really sweet and kind. I actually ended up working with Albert a lot more on "Weeds." He played my grandfather for like a whole season, so I got to actually develop a bit of a relationship with him. He's a really, really sweet guy.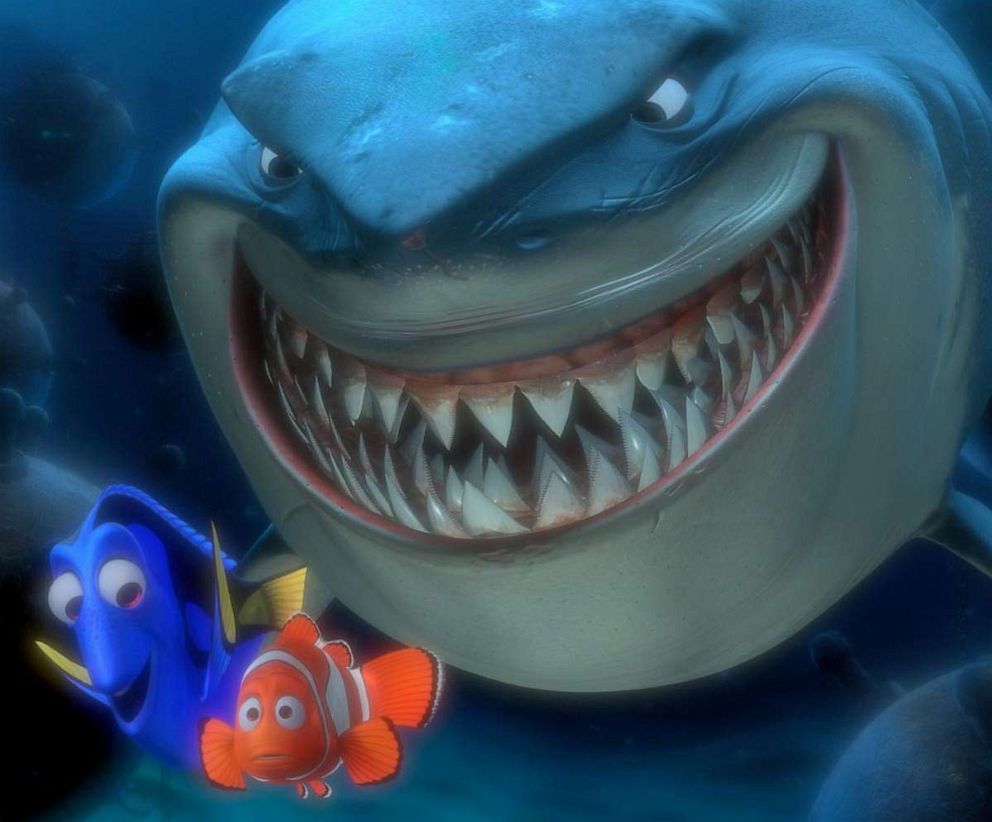 When people in your personal life find out you voiced Nemo, what is their first reaction?
People ask me to do the voice and then I have to explain that I was, you know, 9 years old and my voice has changed a little bit since then. [Laughs] I usually get a lot of questions about what it was like and have people quoting the movie to me. It's a really, really amazing thing to be a part of such like a pivotal piece of film, of animation.
I have a bunch of nieces and nephews, and I just got to rewatch it with all of them, and they had a blast. They're quoting the movie to me and asking me questions about filming it while they're watching, which is very fun.
Is the reason you didn't return for the sequel "Finding Dory" because you got older and your voice changed?
Yeah, that was 100% the reason. When "Finding Dory" came out I was I think 20 or 21. [Gould was 22 at the time of the sequel's release.] After the filming of "Finding Nemo" I still did the voice ... until I was about 14. Around that time I was told that, unfortunately, my voice had changed too much. I wasn't able to capture the essence of Nemo anymore. That happens when you're a child actor. So they brought in someone new [Hayden Rolence] who was able to capture the essence that I had in the original film, and he did a really fantastic job doing that. I came back and did a small little cameo [in "Finding Dory"].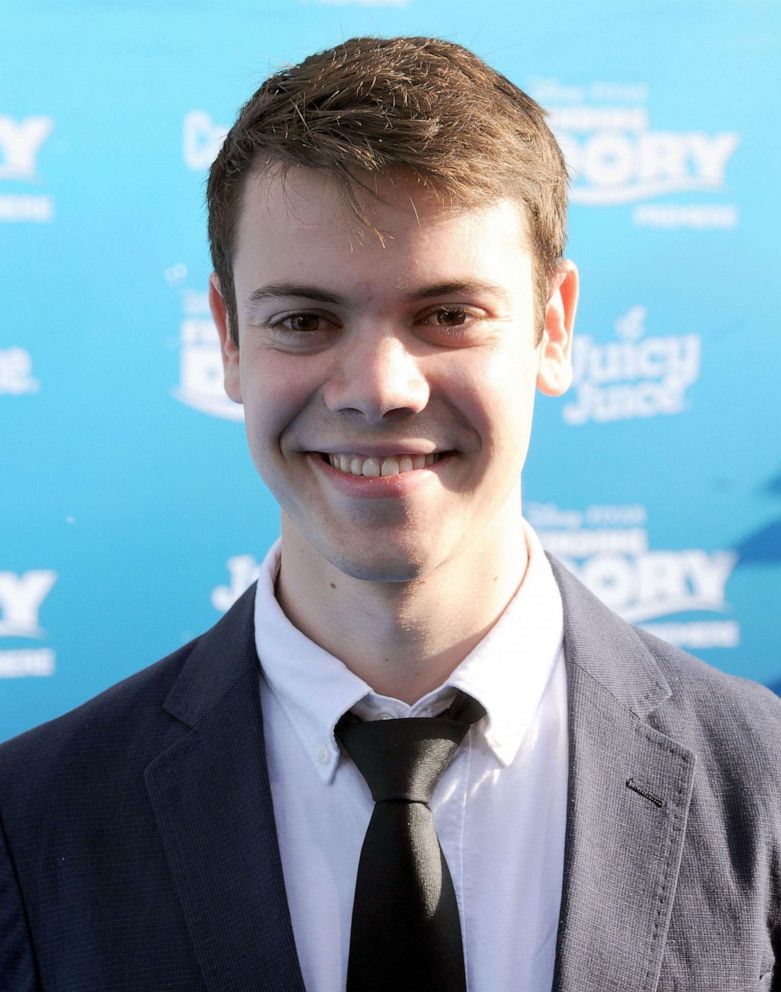 Other than "Finding Nemo" your big role was as Shane on "Weeds" alongside Mary-Louise Parker. What was it like being a part of that show and working with her?
It was amazing. She's an incredible, incredible actor. I learned so much from her. It was a very, very cool experience. I loved working on that show. It was eight years of my life -- I started when I was 10, finished when I was 18. It was a very formative period for me and I ... grew so much as an actor, as a person. That also was a bit of a cultural phenomenon of a show and change a lot of conversations around the country in a lot of ways. I was just really happy to be a part of it.
Editor's note: This interview has been edited for length and clarity.
Disney is the parent company of ABC News and "Good Morning America."