Six months after Ben Platt first popped the question, his now-fiance Noah Galvin returned the favor.
Platt took to his Instagram story on Memorial Day to share that Galvin had "proposed back" to him and showed off a ring similar to the one he'd given the "Real O'Neals" alum when the couple, both 29, announced their engagement in November 2022.
The "Pitch Perfect" alum also shared a photo of their dog holding a rose in its mouth with flower petals spread across the floor. Between the pup's paws he wrote "I said yes."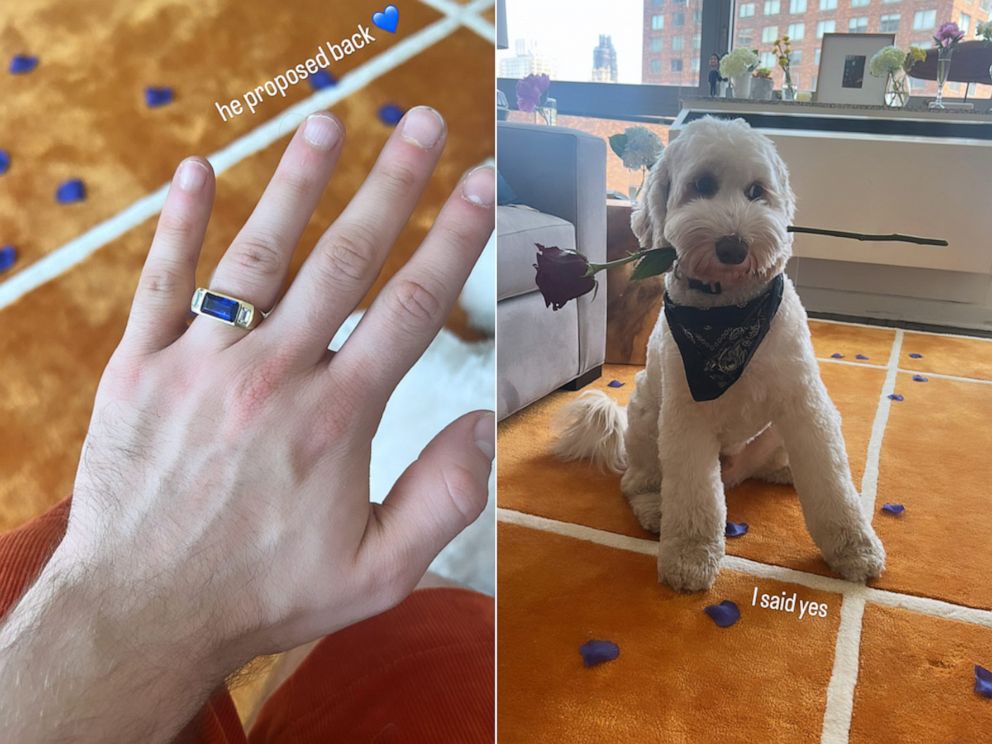 Platt initially shared an Instagram post back on Nov. 25 in which he said Galvin had "agreed to hang out forever," confirming their engagement and sharing a series of aww-worthy photos of them together.
Galvin also shared the news at the time, writing on Instagram, "I said yeehaw and then cried for like 7 hours."
The pair share the distinction of both having played the titular character in "Dear Evan Hansen," a role which Platt originated and played in the film adaptation. Galvin is one of the notable actors to play the role on Broadway after Platt's departure.